FREE SHIPPING ON ORDERS OVER $50
PROMO CODE SHIPFREE
* One promotion per transaction.
Login
Log in if you have an account
Register
Having an account with us will allow you to check out faster in the future, store multiple addresses, view and track your orders in your account, and more.
Create an account
Behind the Scenes: This is Crafeteria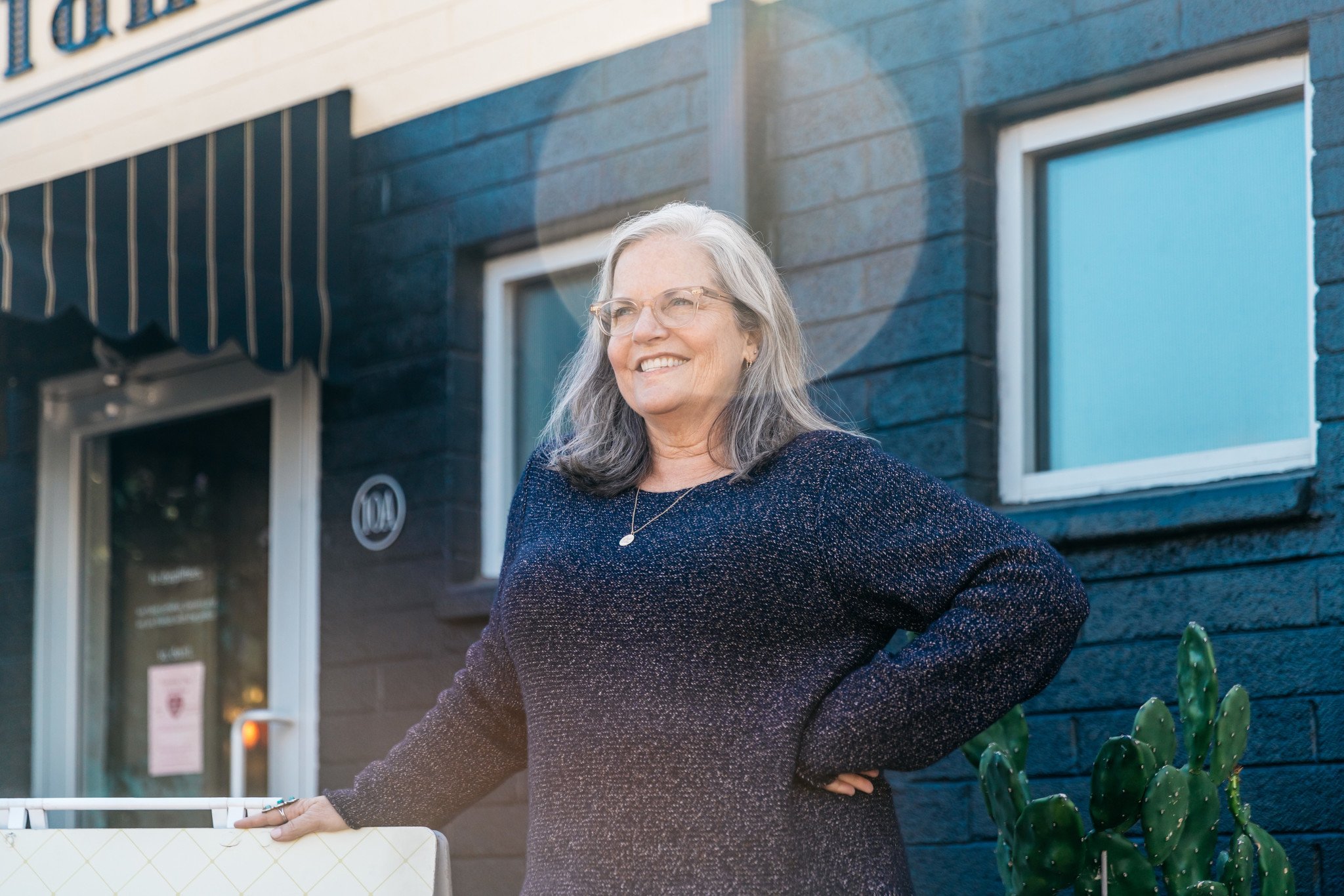 02 Dec 2019
For the past 14 years, the Central Phoenix community has gathered in the Frances parking lot the first Friday in December to shop from local artists, makers, and crafters. While Crafeteria is eagerly anticipated by many, there is much more planning and preparation for this beloved event than meets the eye.
Opening up Frances in 2006 was the first step in creating a close community, Georganne knew she wanted to take it a step further. Just six months after opening its doors, Frances held the first ever 'Crafeteria'.
Inspired by Chicago's Renegade Craft Fair, Georganne knew she could plan a similar event tailored to the Phoenix community.
"There was really no indie style craft fair near us at the time, and I knew this was something I could afford to put together."
As a former crafter herself, Georganne had a soft spot for all the makers out there. She decided to make the event free for all vendors so 100% of the profits would go straight into the pockets of the artists.
"The holiday season is their season. It is a really lucrative time for artists and crafters. I wanted to give something back to that community, and creating this event for free was something tangible I could make happen. There is something really cool about introducing people to these amazing artists, and that is always what it was meant to be about."
The first Crafeteria housed around 20 vendors. Today, over 50 vendors are chosen to participate in this annual market. Having an event double in size means creating a ridged planning system, and Georganne has this process down to a science.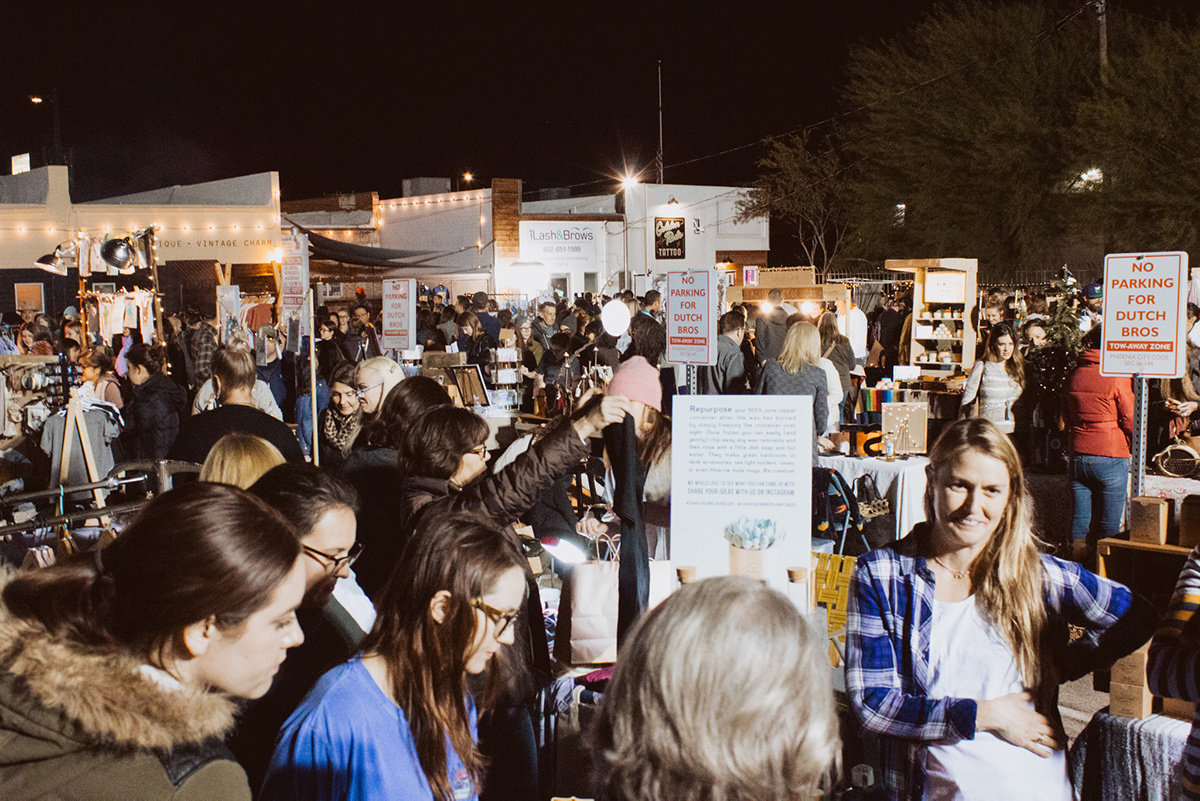 "Planning for Crafeteria starts months before it even happens. In July, I work with a local artists or an illustrator to create a poster for the event, which will be used as the call to artist flyer and the advertisement for the event.
We blast that on our social media and through our email in mid-September and give people one month to apply. We receive over 200 applications for it, so having an application deadline is necessary. It takes about two weeks to narrow down the applications from 200 to just 50. We notify all vendors, both accepted and denied.
Then it takes about a month to gather all the vendor information and create the map. We take a lot of time to carefully curate the map so similar vendors are not right next to each other."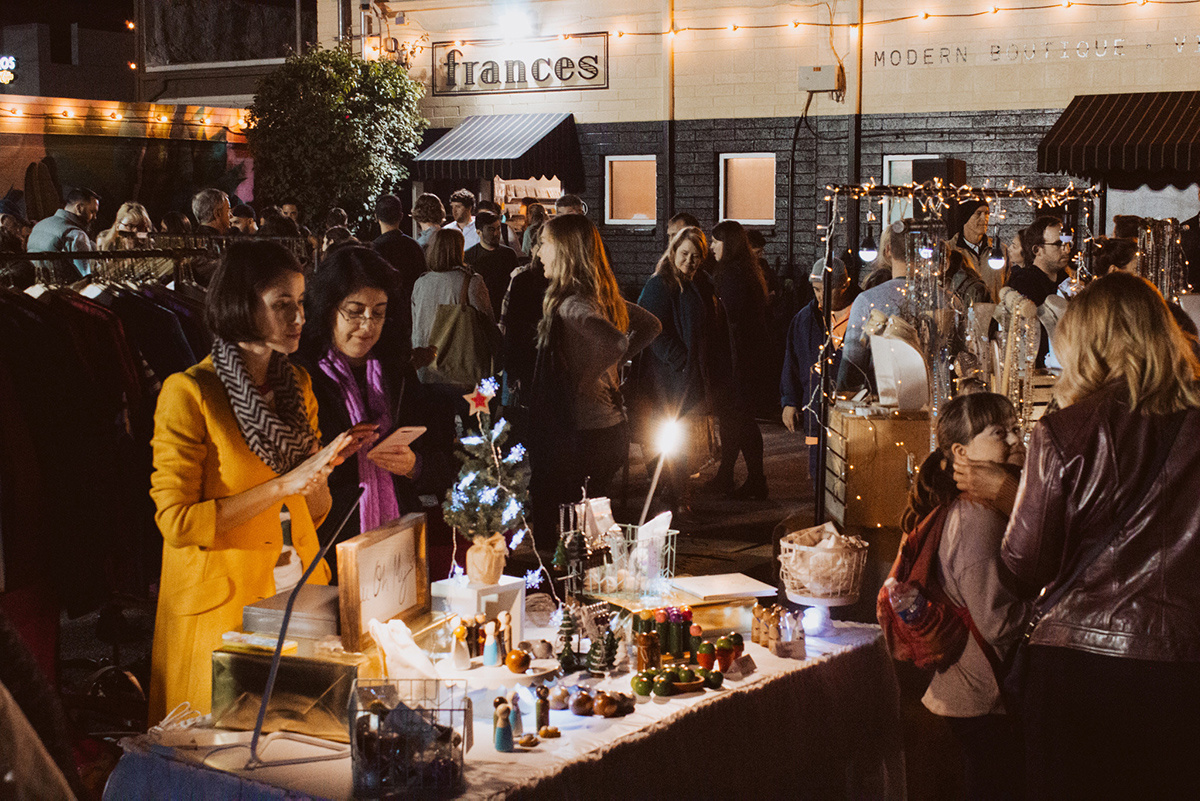 Choosing the vendors is no easy task. Although she wishes she could accept everyone who applies, Georganne and the Frances team have a particular criteria in which they base their decisions:
100% handmade
Locally made in Arizona
Unique
Quality
Shoppable price point for the general community
While a lot of people are curious if Crafeteria will move to a larger location in order to accommodate for more vendors, Georganne feels there is something special about keeping it in the Frances parking lot where it all started 14 years ago.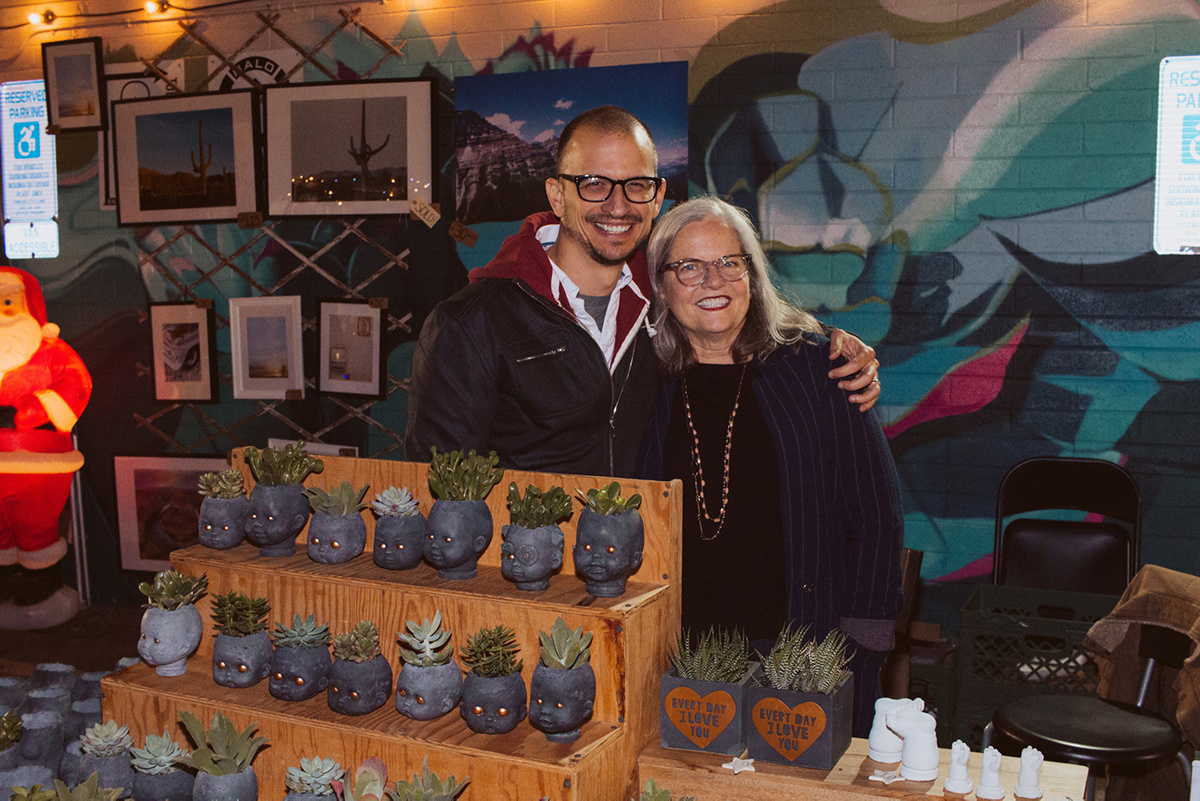 Georganne with longtime Crafeteria Vendor Matt, from PeaboPots.
Nowadays, there are multiple markets in the greater Phoenix area where you can shop directly from vendors. Looking back, Georganne sees how far the "shop local" movement has come and feels lucky to be a part of a community that values these artists and crafters.
One of the fondest memories Georganne has was from a Crafeteria back in 2010. "I had Frances, Smeeks, a pop-up Christmas store next to Smeeks, and both my kids were there. It was such a festive year, and just felt really special."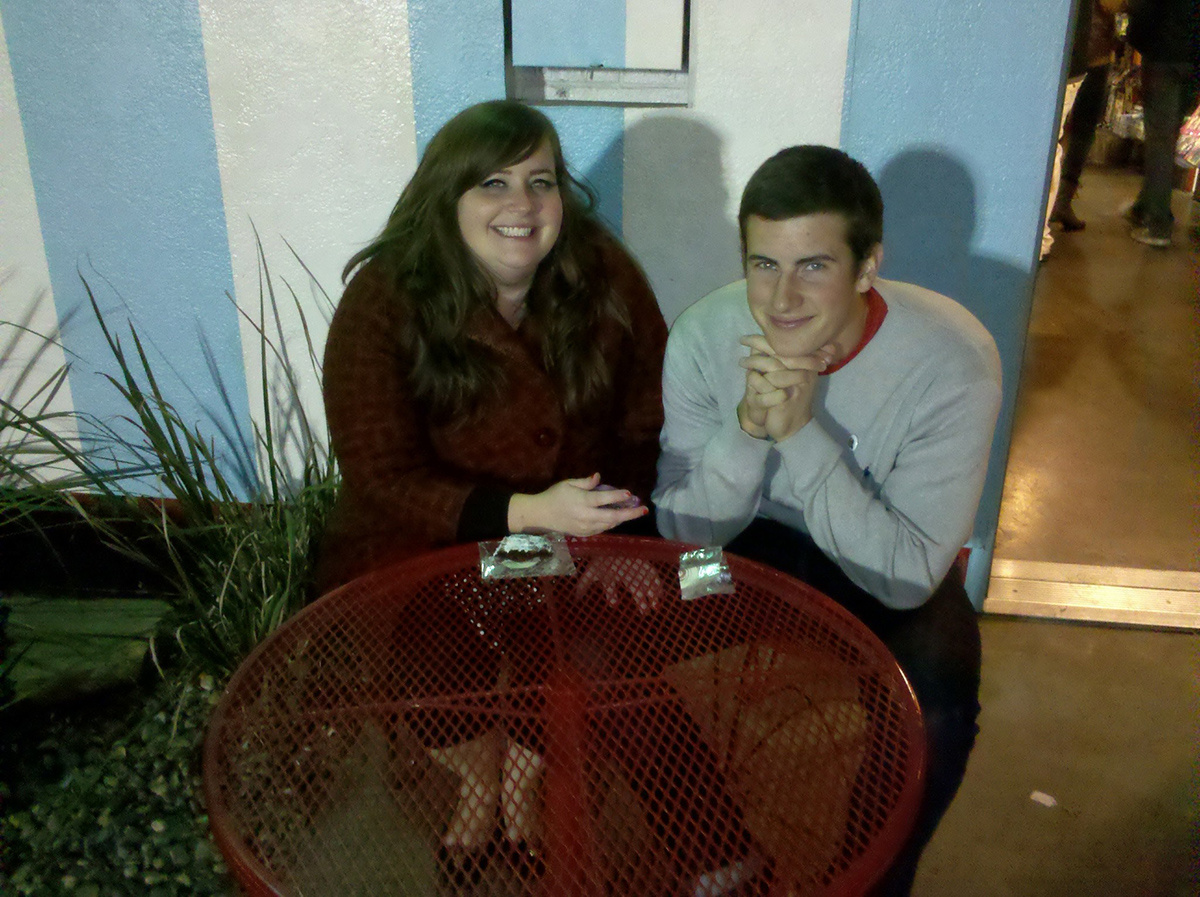 Aidy Bryant and Patrick Bryant at Crafeteria in 2010.
Georganne looks forward to this memorable day every year. "It is such a great way to celebrate the community. To see everyone shopping and see all the other vendors get to know other people within their own artist community, it is priceless. It's my favorite event of the year."
We hope you come out and see all that Cafeteria has to offer! Don't miss out on this wonderful night. See you this Friday, December 6th from 6pm to 10pm in the Frances parking lot.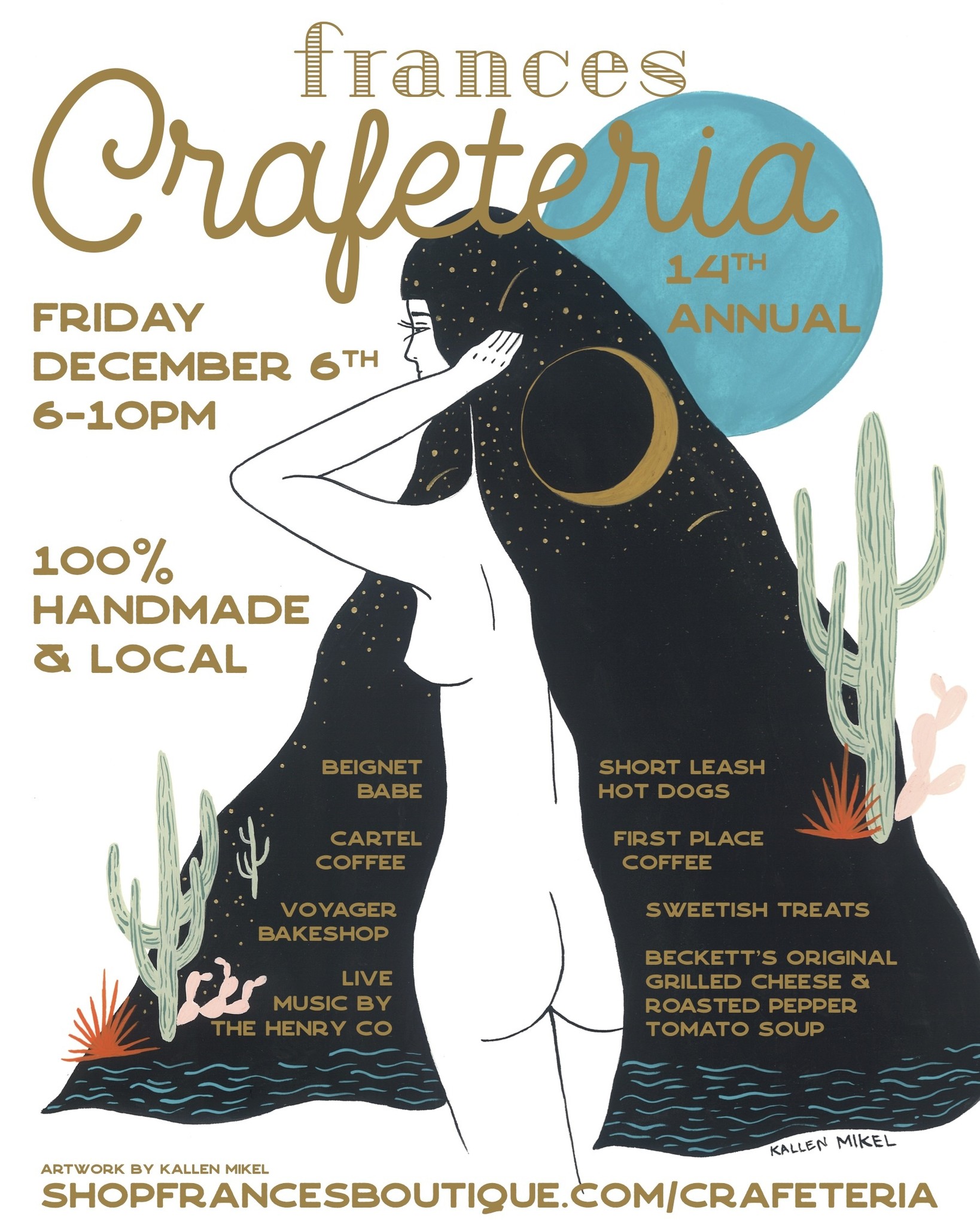 Artwork for the 2019 Crafeteria flyer by Kallen Mikel