FREE SHIPPING ON ORDERS OVER $50
PROMO CODE SHIPFREE
* One promotion per transaction.
Login
Log in if you have an account
Register
Having an account with us will allow you to check out faster in the future, store multiple addresses, view and track your orders in your account, and more.
Create an account
Top 10 Things We Love 2020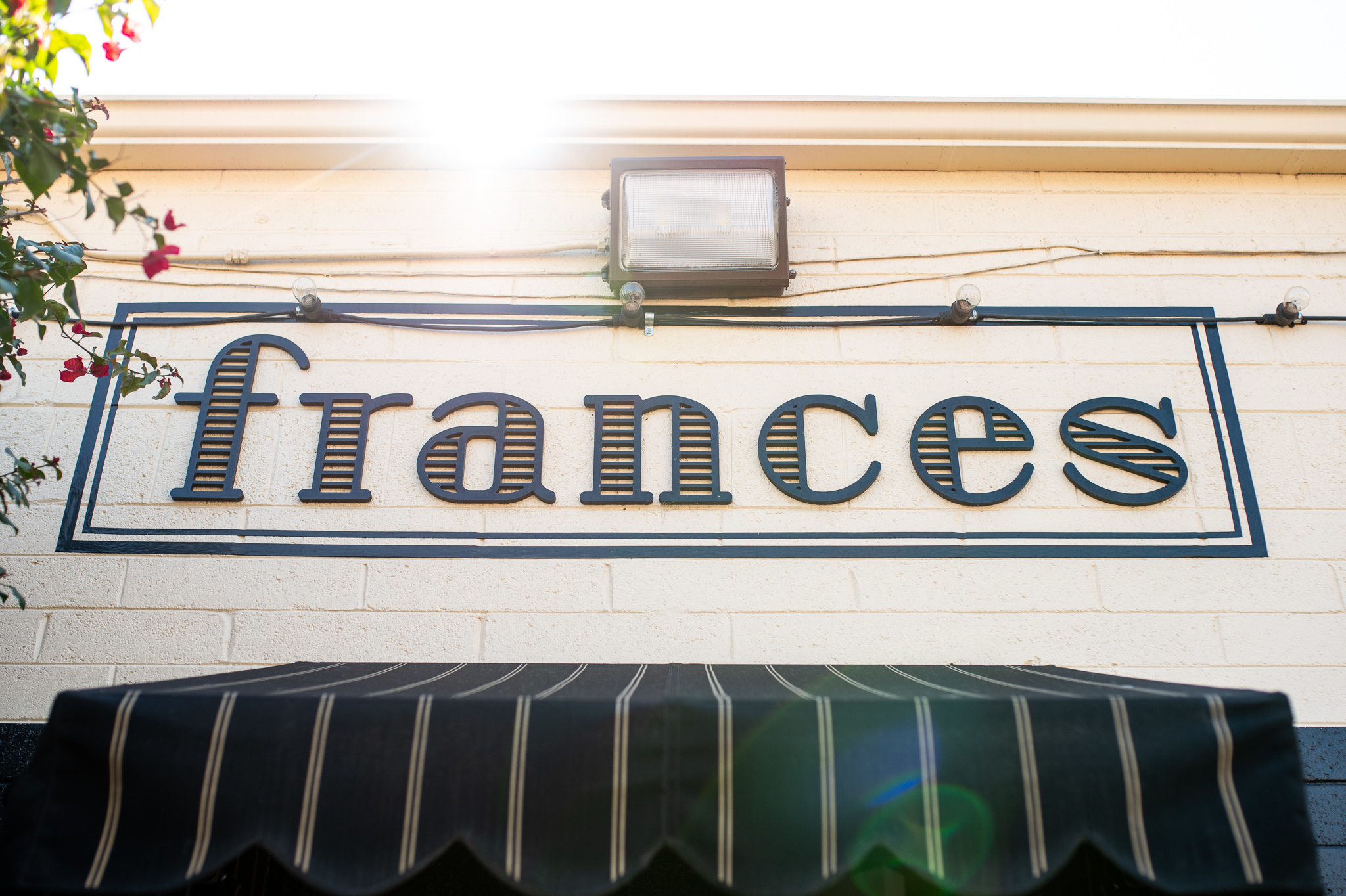 29 Feb 2020
Cover photo taken by Priscilla Marshall Photography
February is officially behind us and 2020 is well underway! We are excited to see where the rest of the year takes us but in the meantime, here are the Top 10 things we are currently loving here at Frances:
1) Stackable rings and minimal jewelry- We love idea of doing more with less. Stacking a few dainty rings or layering a couple of simple necklaces can really add that extra touch you're looking for without overwhelming an outfit! We have a variety of options for minimal jewelry in the store from our favorite makers, Kris Nations and Brooke Hill Jewelry.
2) Our very own Bezel + Brass- Part-time sales associate, Stefanie, is not only a full-time mama but also a total badass jewelry maker! She looks for unique stones and crafts them into a simple and gorgeous setting. They are the perfect statement piece to add to your collection. Ask about her line next time you're in the shop!
3) Everything W&P! We love the assortment of colors their reusable goods come in. It honestly makes packing your lunch way more fun when you have a cute container to put everything in.
4)The Sustainability Movement- We have thoughtfully brought in more sustainable goods into the home section to help you go green. You can find everything from reusable utensils, bags, straws, Stashers, and produce bags to help you curate a more sustainable lifestyle.
5) Retro Barware- In our opinion, retro never went out of style, but we wanted to bring back that retro feel with a bit of a modern charm. We have brought in some new cocktail glasses in the bar section of the store reminiscent of a groovier decade- be sure to check them out next time you're in!
6) New High Jinx tee's- One of our favorite local companies High Jinx Apparel has come out with new t-shirt designs we are really digging. Artist Jon Arvizu is constantly coming up with creative new graphics we love to carry in the shop! Snag one for yourself or the man in your life.
7) Local eateries we have been grabbing a bite at are Persepshen and Worth Takeaway
Persepshen's mouth watering menu is constantly rotating to cook with ingredients that are in season and sourced from local, organic farmers- and you can tell! Every dish is packed with flavor and with the menu consistently rotating, there is always a reason to go back and see what the kitchen is cooking up!
If you're in the East Valley, you definitely need to make a pit stop at Worth Takeaway. They partner with multiple Arizona businesses and farms to give you a truly local experience! We wish we could have their Buffalo Chicken Dip stocked up in our fridge 24/7 and it would be almost criminal to go there and not get their Crispy Chicken Sandwich.
8) Shrill Season 2- Do yourself a favor and catch up on Season 2 of Shrill on Hulu if you haven't already! Laugh and cry as you join Annie on the very relatable journey of finding her voice, pursuing a career, and navigating the ever-so-complicated dating world. The episodes are only 30 minutes long so you can zip right through them too!
9) Uptown Farmers Market- With the weather starting to warm up, its our favorite time of year to hit the Farmers Market on Bethany Home Road and Central Avenue. It's a perfect outing for the whole family and your furry friends too! Grab your produce from McClendon's, artisan bread from Noble or Proof, some fresh fish from Alaskan Pride Seafoods, and you got yourself a few delicious Farmers Market meals for the weekend.
10) Spring hikes- Whether you're an early morning riser or a sunset stroller, there is truly no "bad" time to go hiking in Phoenix this time of year. The wildflowers are starting to bloom and the desert landscape has never looked so green! Take advantage of it while you can before we hit the triple digits!