FREE SHIPPING ON ORDERS OVER $50
PROMO CODE SHIPFREE
* One promotion per transaction.
Login
Log in if you have an account
Register
Having an account with us will allow you to check out faster in the future, store multiple addresses, view and track your orders in your account, and more.
Create an account
Community Spotlight: The Bra Recyclers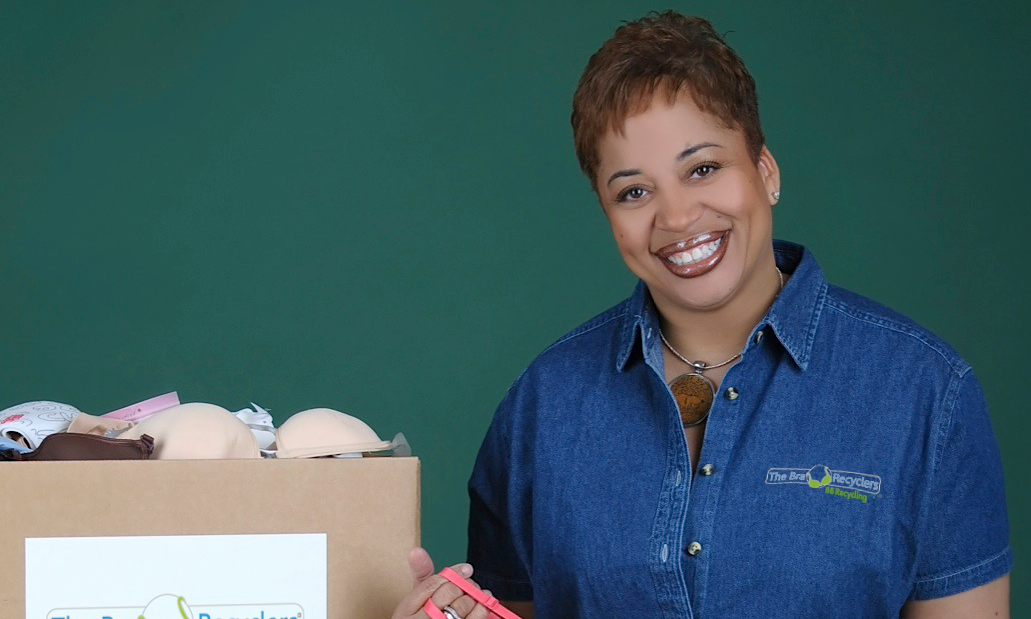 20 Apr 2021
ReUse, ReShape, ReCommit
These are the 3 R's of The Bra Recyclers, an Arizona based organization changing women's lives with bras.
ReUse: Giving a bra a second life rather than leaving it unworn or in the trash.
ReShape: Reshape communities of girls and women around the world by extending the life of a
bra.
ReCommit: Committing to lead by example and support sustainability initiatives that help to
improve our environment.
Founded by Elaine Birks-Mitchell and Johnny Mitchell in 2008, The Bra Recyclers work to educate retailers and consumers about the importance of repurposing necessity items like bras.
"You can see a problem and hope someone else solves it, or you can put on your good bra and
go out and do something about it yourself." – Elaine Birks-Mitchell, CEO/CSO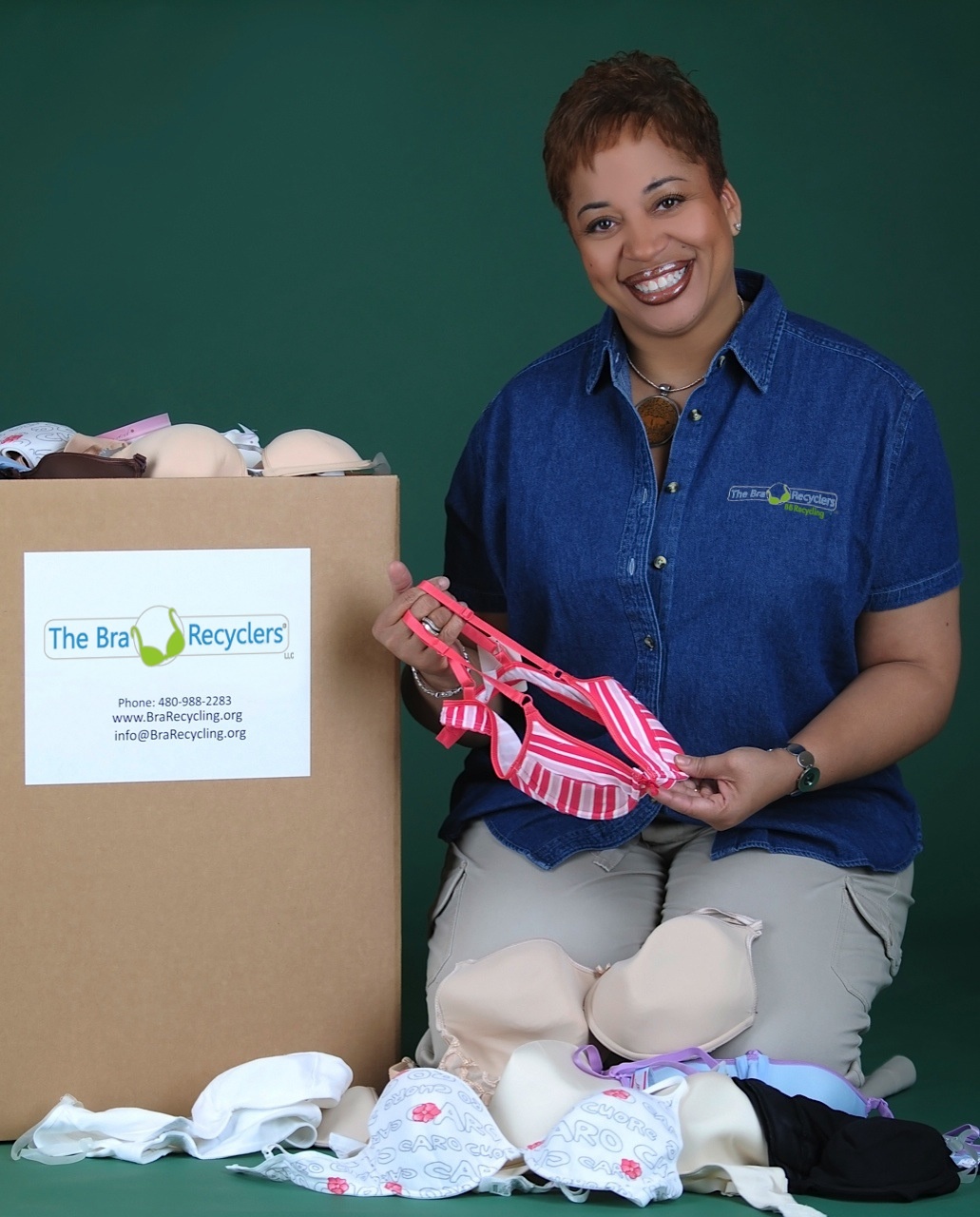 Their donations have totaled over 4 million bras to 100+ non-profits around the world. They've
done this by addressing two major problems:
1. Reducing the number of re-usable textiles unnecessarily going into landfills
2. The lack of bras available to women in developing countries, and women escaping domestic violence and human trafficking.
95% of worn textiles can be donated or recycled, and only 15% actually end up back in circulation. Partnering with companies raises awareness that anyone can create change by donating their everyday items, like bras.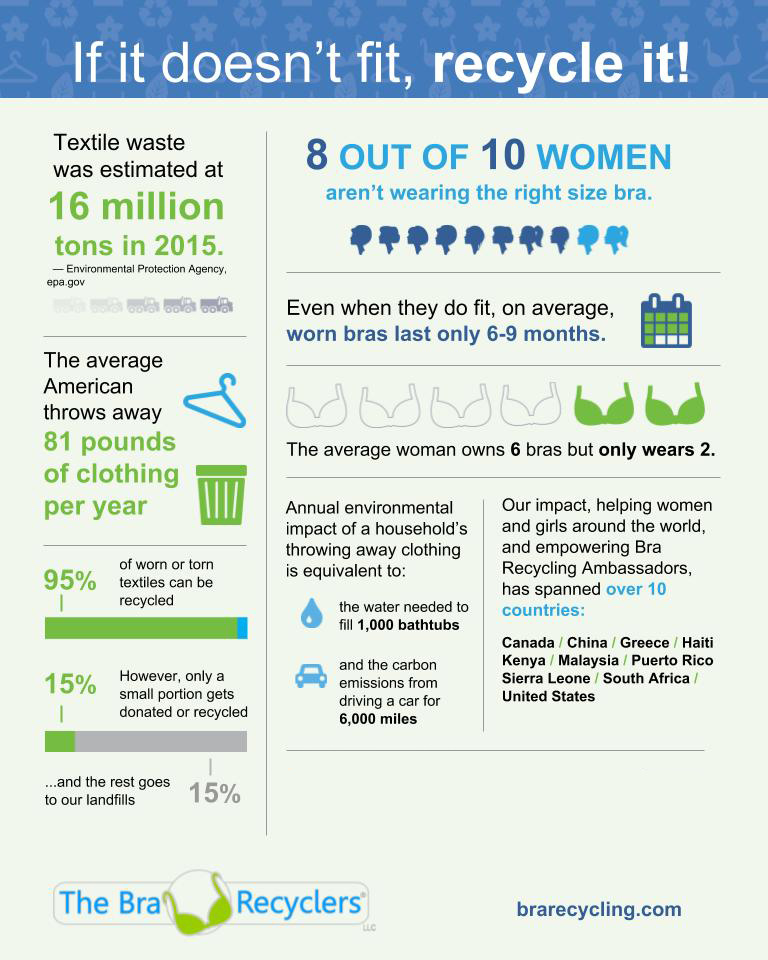 To advocate and share their message, The Bra Recyclers partner and collaborate with retailers around the world who share the same passion of helping women while also caring for the environment.
Because advocating for their community is just as important to Elaine and Johnny, they also
partner with Phoenix based non-profits such as the Impact One Breast Cancer Foundation.
Collecting items such as mastectomy bras, prosthesis, camisoles, etc. allows them to provide
these items to uninsured women facing the hardship of breast cancer.
The Bra Recyclers rely solely on donations from their many donation drop-off locations to supply non-profit companies in need. Find a drop off location near you, here.
FRANCES IS NOW A DROP OFF LOCATION.
MAKE A DONATION AND RECEIVE 20% OFF YOUR
PURCHASE
If you are unable to donate to a drop off site, they are always accepting direct donations
through mail. They ask that you follow the steps provided on the link below before sending a
donation.
The Bra Recyclers
4904 S Power Rd Suite 103-441
Mesa, AZ 85212