FREE SHIPPING ON ORDERS OVER $50
PROMO CODE SHIPFREE
* One promotion per transaction.
Login
Log in if you have an account
Register
Having an account with us will allow you to check out faster in the future, store multiple addresses, view and track your orders in your account, and more.
Create an account
Creative Spotlight: Rachel Eskandari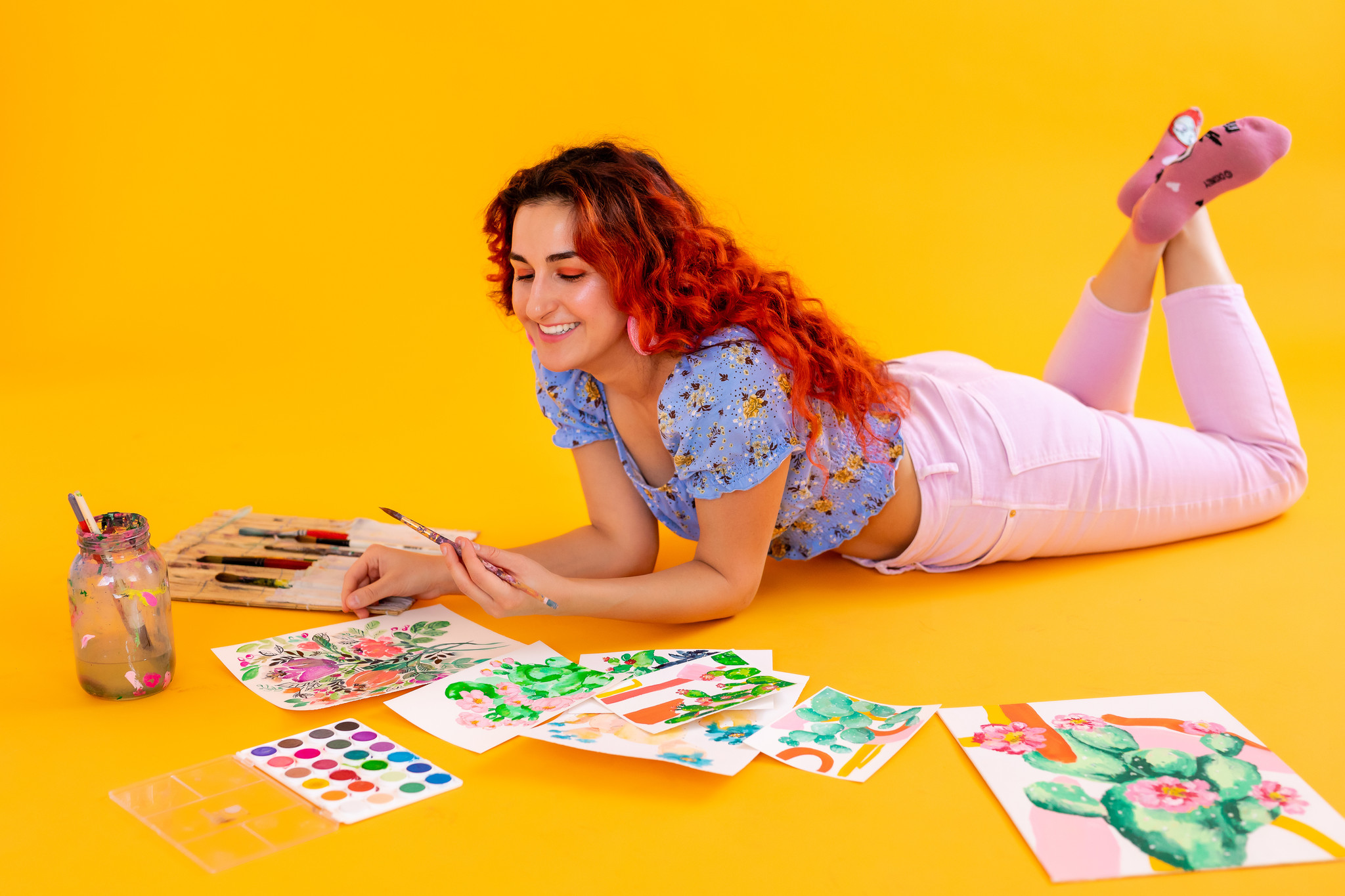 25 Aug 2020
You have probably recognized some of Rachel Eskandari's eye-catching botanical watercolor artwork in our shop. From prints and painting kits to t-shirts and stickers, we've had the pleasure of carrying Rachel's products in the shop and collaborating with her to bring new 'Frances Exclusives' to our customers for the last five years. We got the opportunity to sit down with Rachel and learn more about her creative upbringing, the struggle to find her stride in the creative world, and what is next for Pink Puddle Studio.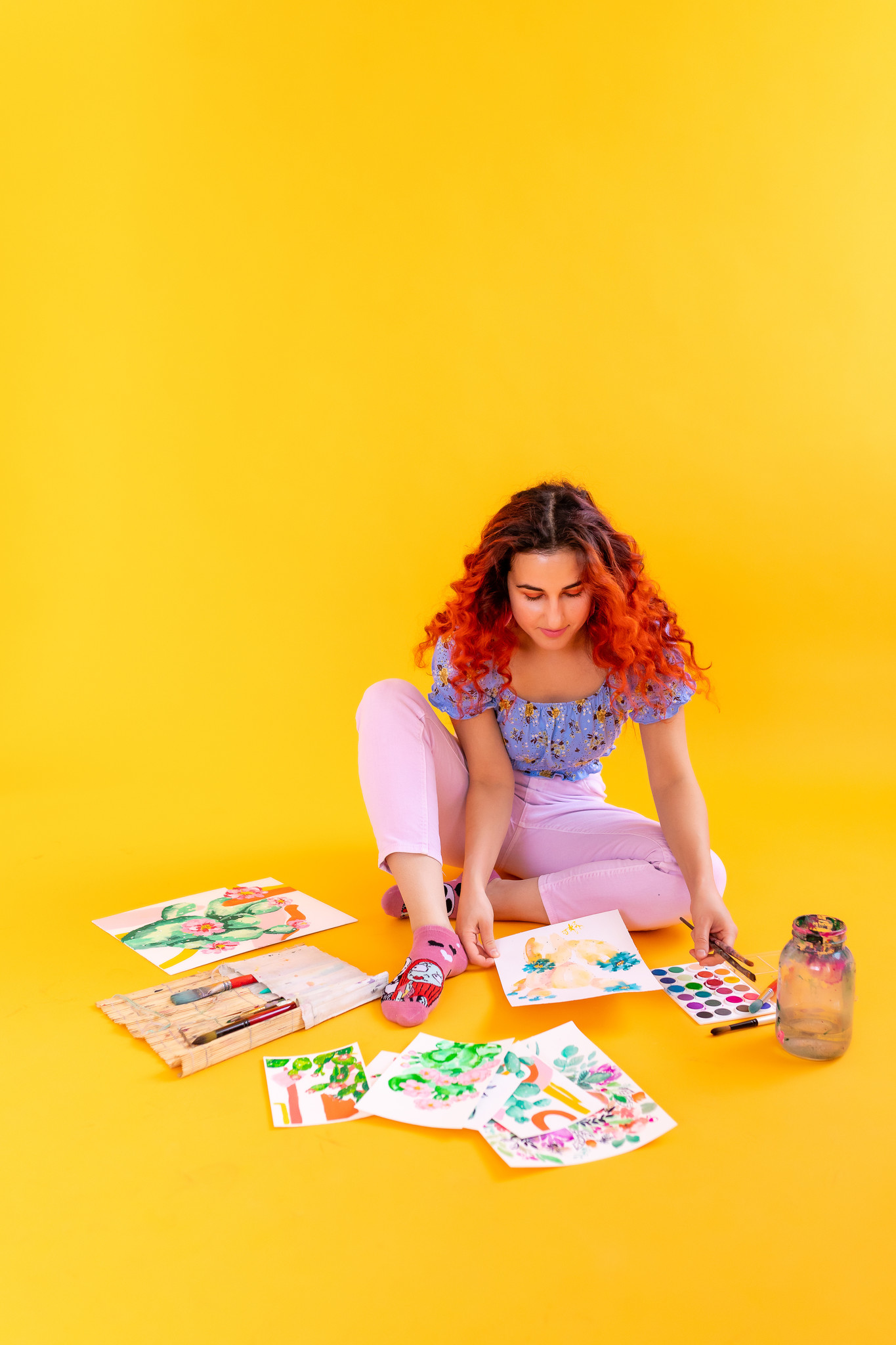 Growing up- whether it was music, drawing, or playing with the new Clip Art feature on Microsoft Word- Rachel always found herself existing wherever creativity beckoned. Although it was not until high school that she took her first art class, finding appeal in all different mediums is what ultimately what lead her to the realization of a love for painting.
"I think what I loved most about painting was that I didn't need some other specific thing like a wheel [for ceramics] to do it. I could take it anywhere. I loved how physical I can get in it too. I get really dirty when I paint and I love it."
Her first real go at painting, around the age of fifteen, was a replica of a ballerina found in a Teen Vogue magazine. Gifting it to her older sister, she admittedly thought "Oh this actually turned out well- I think I can do this!" In search of some more practice, Rachel started to paint stills from movies and give them to her friends.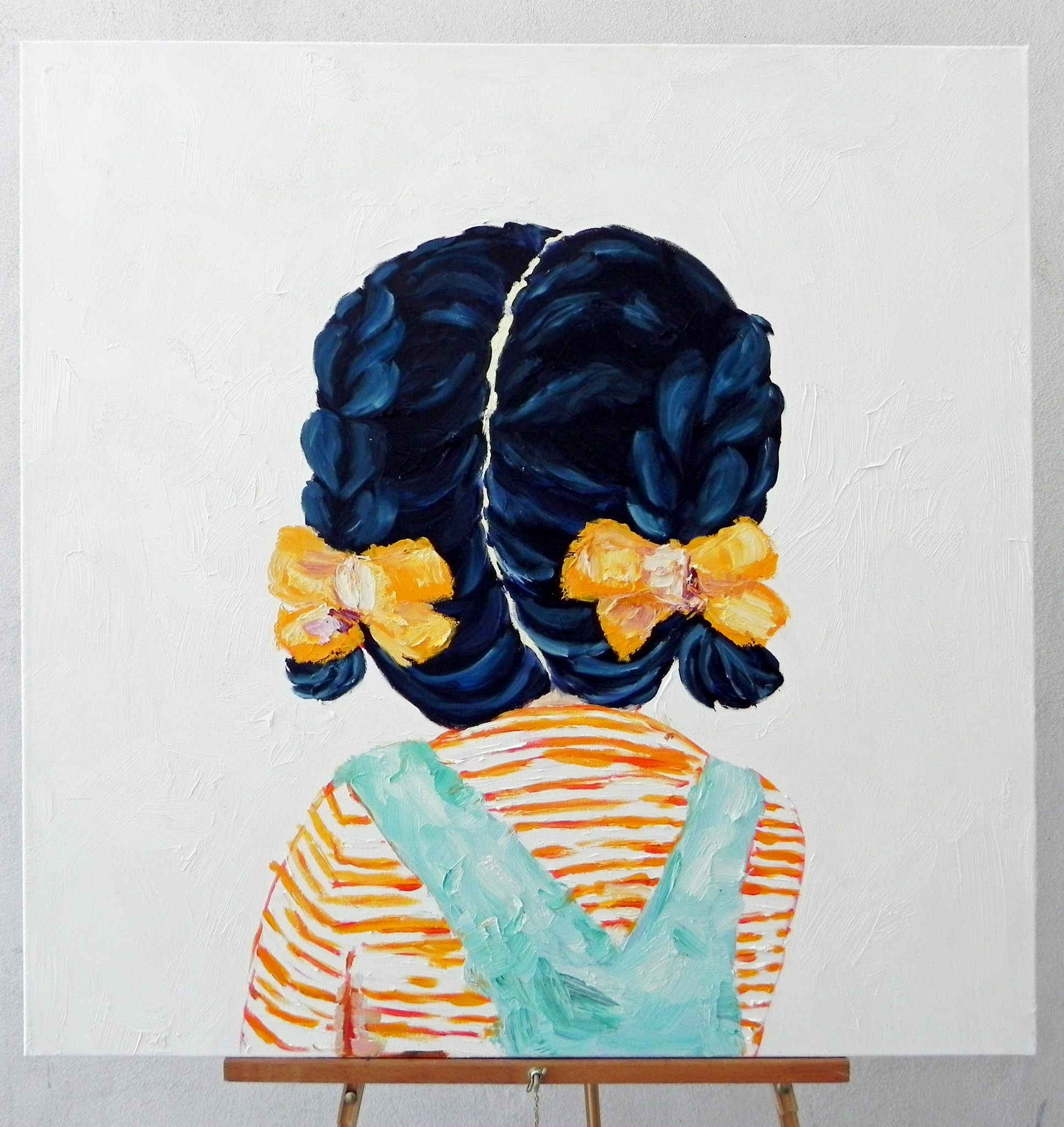 Rachel actually started out as a photography major here at Arizona State University. Quickly realizing that was not her collegiate path, she switched her major to art and never looked back.
"Choosing to be an art major because I liked it and wanted it was the best thing I think I have ever done for myself. I didn't think about 'What am I going to do with it?'. I know the pressure people have going into college to chose a major and the only thing they think about is how they are going to make it a career."
After two years of working for the Phoenix Art museum after graduation, Rachel applied for a masters degree in Art Therapy in Rochester, New York.
"I loved the idea of helping people through art. But the first semester was enough to know whether or not I could it long term, and I knew I couldn't."
Feeling guilty from quitting the first semester and a little lost in her pursuit of an artistic career, she moved back to Phoenix and explored new avenues at home. But after working for a florist and a stationary store, Rachel was still not getting to use her artwork in a way that was truly fulfilling.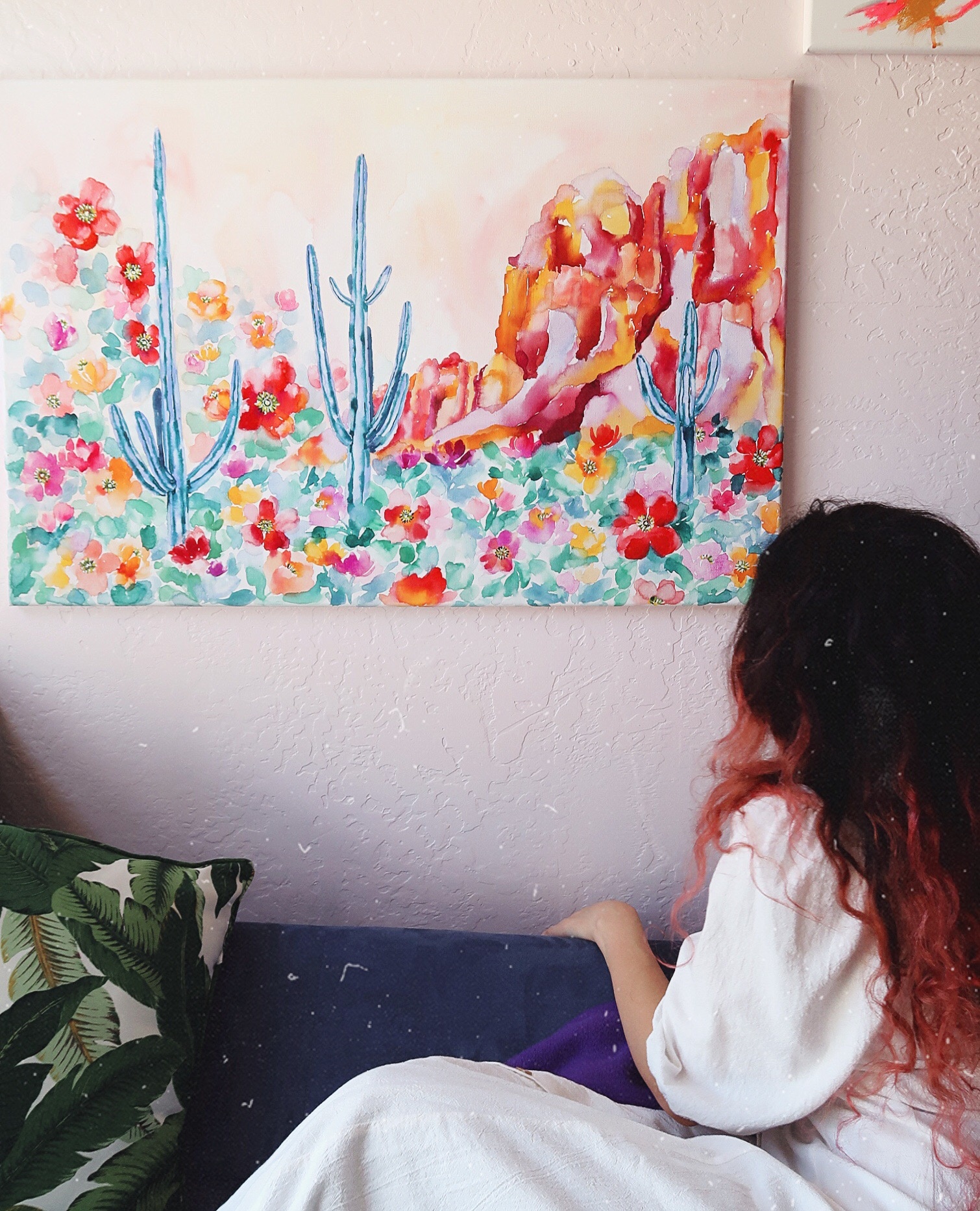 One day her Dad, who she considers one of her biggest supporters, said to her "If you want to start something on your own, I will help you in the beginning." Thinking it over, and realizing she definitely did not like working for other people, Rachel accepted the offer.
It took about eight months for her to really narrow in on what Pink Puddle Studio was going to produce and offer to the world. After doing just about everything other than painting, like making plastic cake toppers, her sister finally said to her one day "What are you doing? Go back to your painting!" Re-focusing, Rachel honed in on what she really wanted Pink Puddle Studio to be.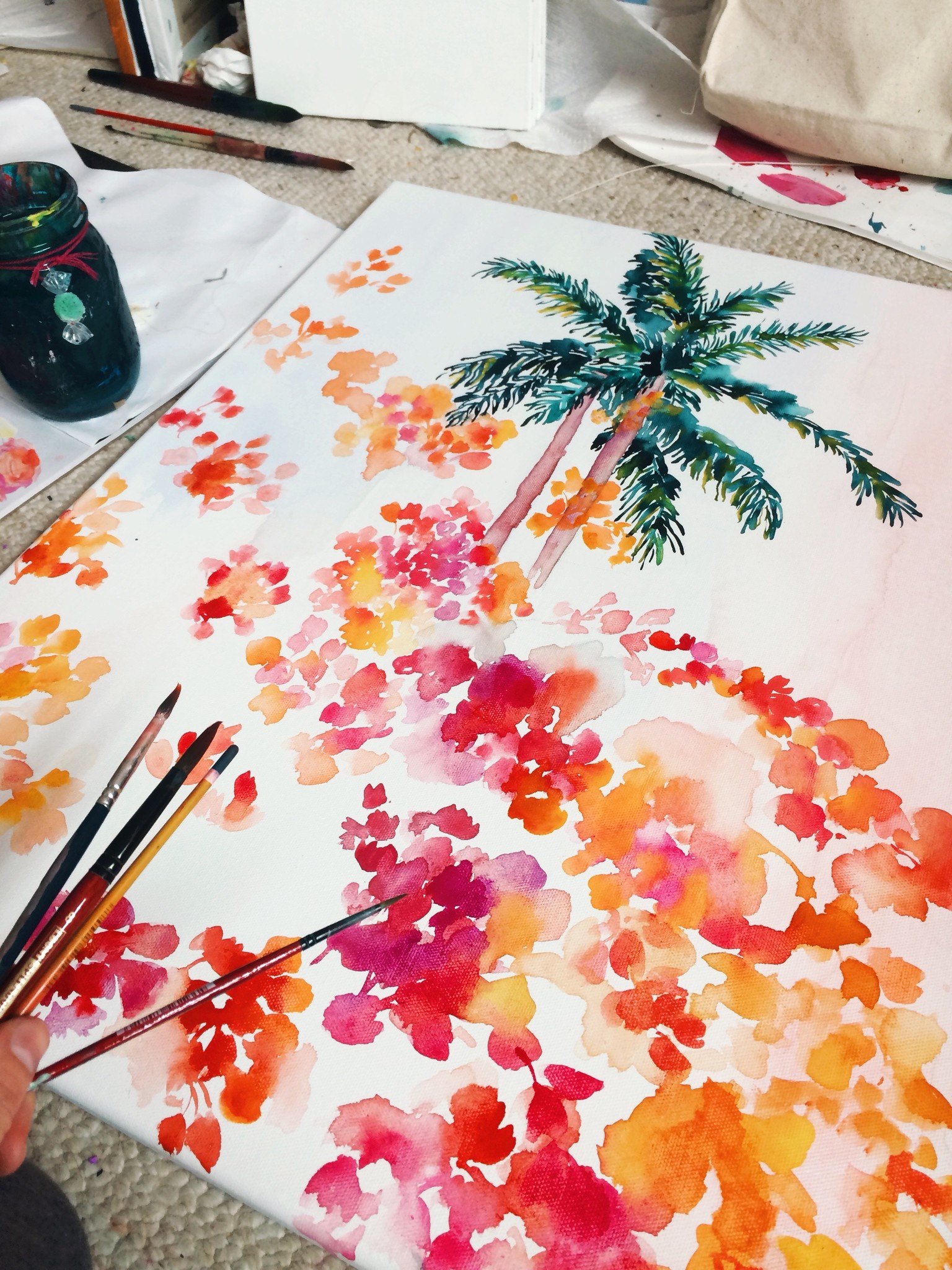 Rachel has learned a lot since Pink Puddle Studio came to fruition six years ago; from navigating the business side of filing taxes to honing in on how to read her customer base about what pieces she's creating. She admits the latter can be more difficult at times:
"It can be hard always having to re-invent things or come up with a new idea, its constant. For the most part I do it on my own. But I can't always go by what people want. I have got a lot better at seeing what people are responding to, but I have to do it because I like it too."
Rachel knows it can be hard for artists not take it personally when their work is not being received by their audience, it is a feeling she is familiar with. However, she feels being an art major in college directly attributes to her mental toughness regarding rejection.
"I learned a lot about rejection throughout school and how to deal with that. Rejection for me is not as tough as it used to be. I have to have the mindset of 'Ok if it happens it happens and if it doesn't it doesn't'. I understand that I am not going to completely fail. Fear of rejection in general is what stops people from doing anything in the beginning."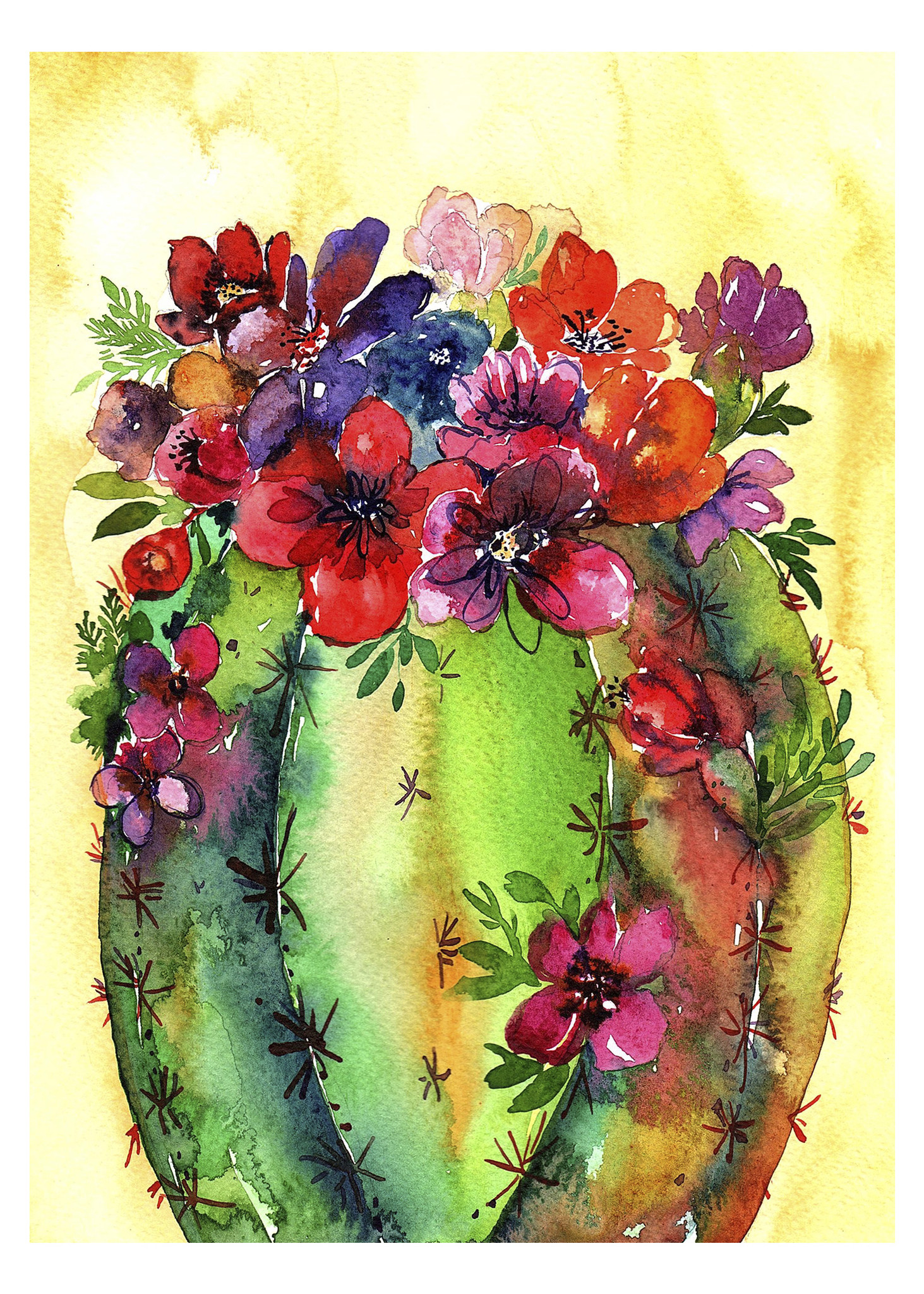 Through the ups and downs of pursing art full time, Rachel's biggest encouragement has been her family, her boyfriend, and the community. Her Dad, who has helped her from the beginning, still helps with a majority of the business side and her older sister is the first to sport new products and help her with events. Rachels boyfriend has helped her across the board from lifting her spirits in moments of discouragement to writing her copy and contracts.
But what pushes Rachel to keep going the most is the kind messages she gets from the community.
"Sometimes I get the sweetest messages from people saying 'you painting this or teaching me that opened the door for me to do something creative in my life again' Those are the things that definitely push you to keep going."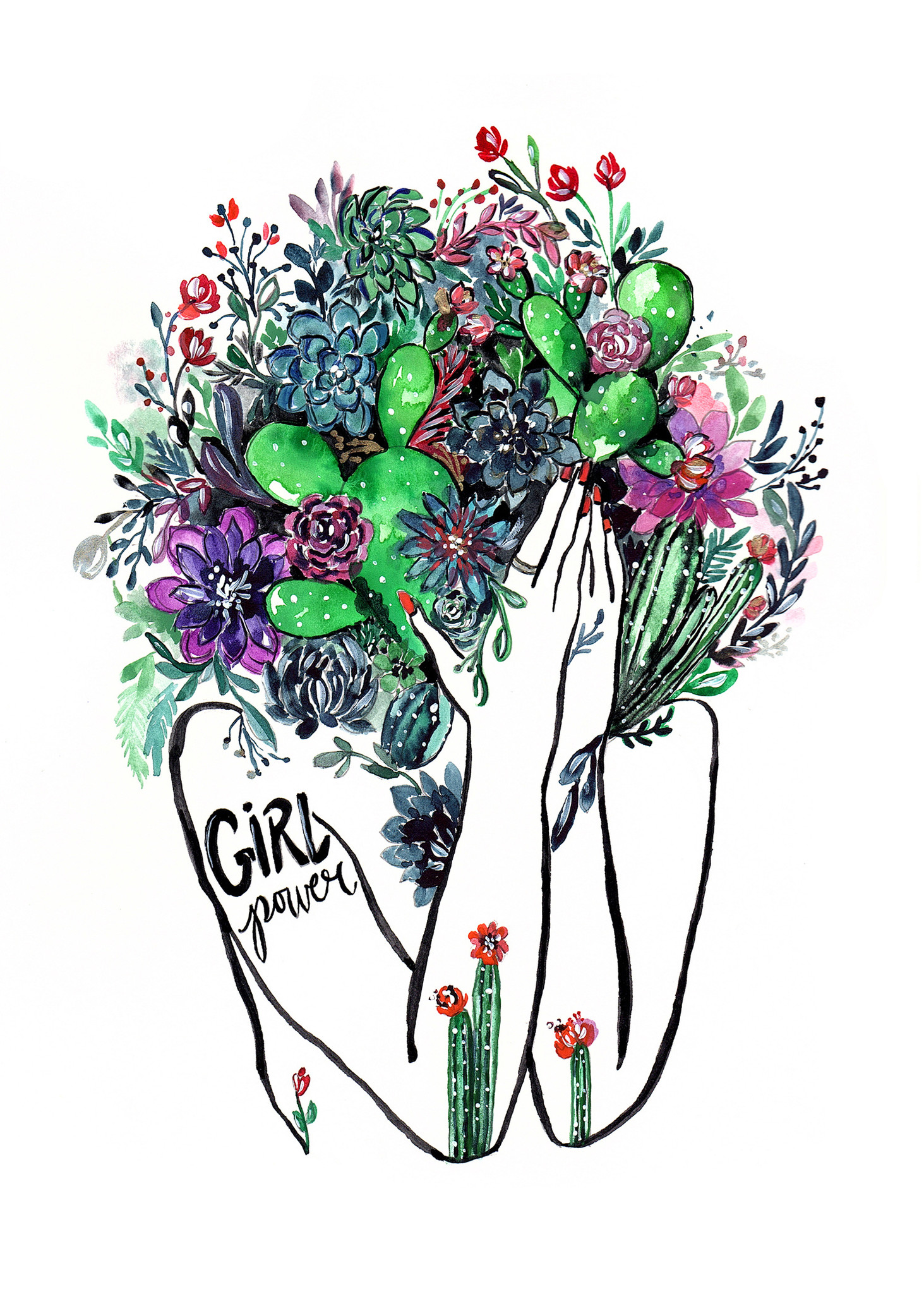 Although Rachel occasionally struggles with the day-to-day motivation that most self-employed individuals deal with, she is extremely grateful knowing she gets to wake up every single day and pursue per passion.
"The fact that I am even doing this everyday, that this started from nothing, and I am still here six years later figuring out what the next steps is- that brings me a lot of joy"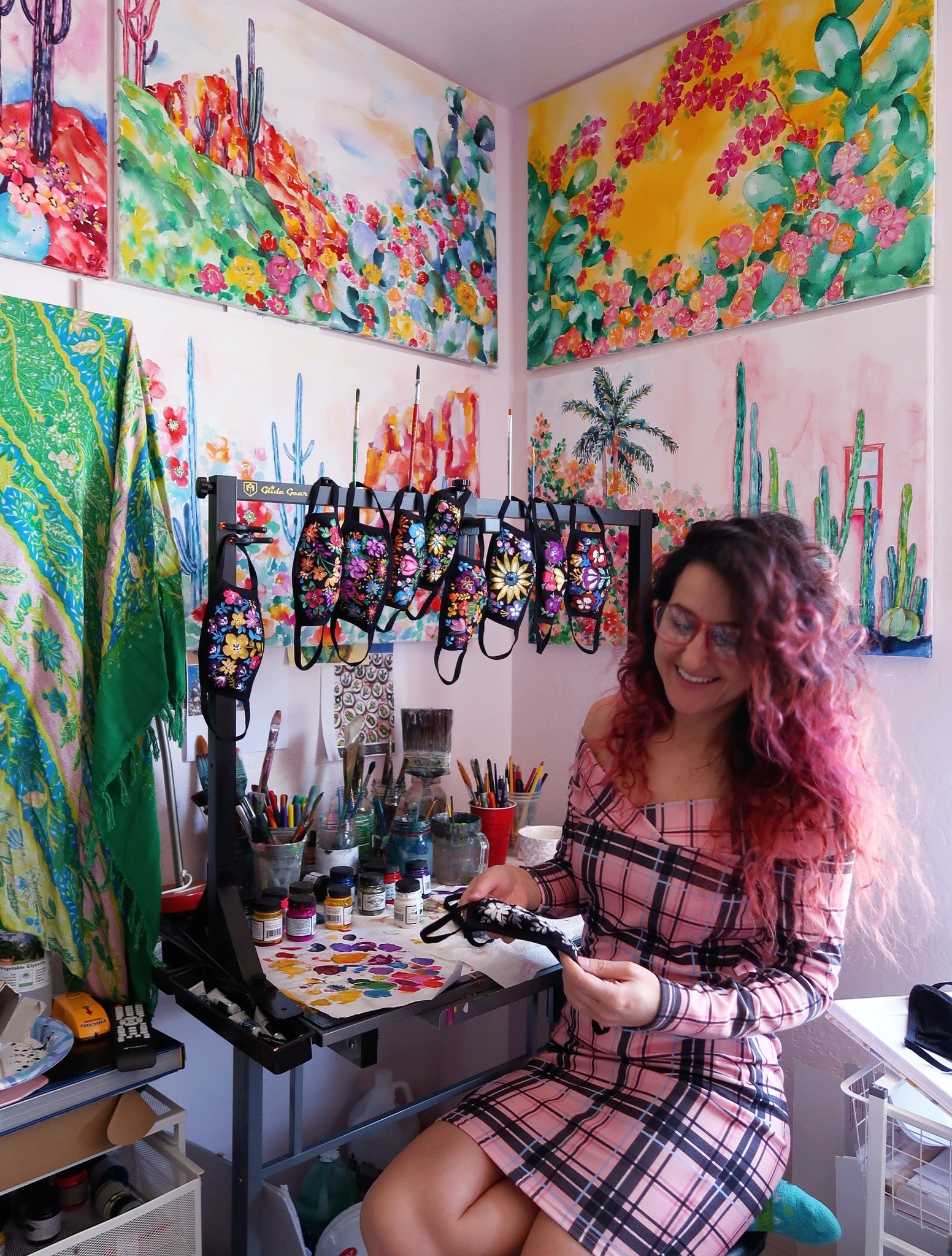 So, what is next for Pink Puddle Studio?
Rachel is doing a little bit of re-branding this year and wants to push more people to express themselves creatively. Having taught workshops for a long time, she noticed people have a constant fear to even put the first mark on the paper, so she wants to create a brand around getting people out of that fear zone and push them through it.
"It doesn't have to be painting specific, it can be anything in the creative arts. Expressing creativity keeps me alive, and if you don't do that or you're scared of it, it just seems like poison to me. I just think more art in the world is a beautiful thing."
We are excited to see where Pink Puddle Studio goes next and we hope you follow along with her in that journey as well! With that, we will leave you with some advice Rachel had for others in the pursuit of a creative career…
"Expect things to not always work out, but don't give up if it is something that you want to do. Try different routes or avenues. Networking is a huge thing and don't be afraid to ask to do something and don't expect someone to just approach you. If you want something- ask for it. Push yourself and give yourself those opportunities. Don't be afraid to hear someone tell you 'no'. If you're passionate about it, don't let one incident stop you from doing it."