FREE SHIPPING ON ORDERS OVER $50
PROMO CODE SHIPFREE
* One promotion per transaction.
Login
Log in if you have an account
Register
Having an account with us will allow you to check out faster in the future, store multiple addresses, view and track your orders in your account, and more.
Create an account
Creative Spotlight: Iron Root's Lexie Bowers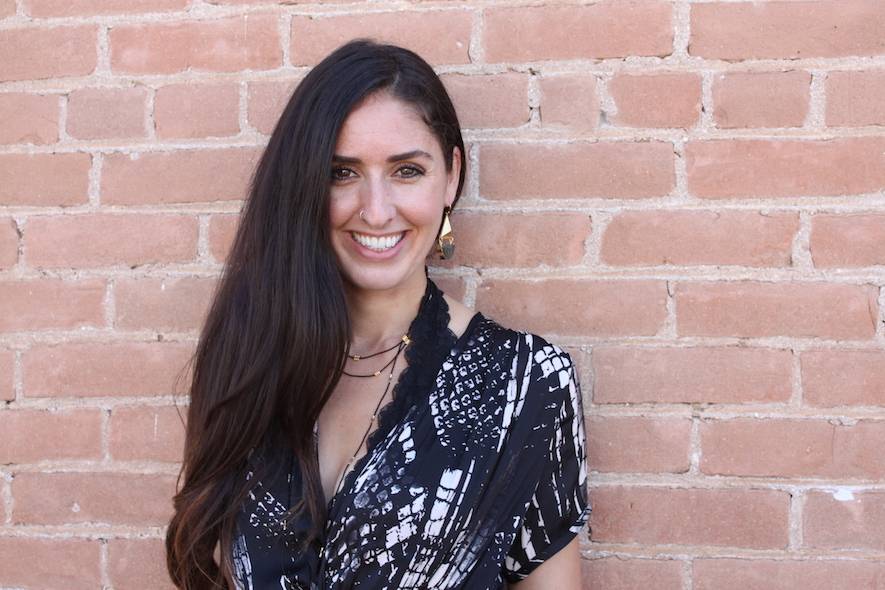 18 Oct 2018
There's an old, red brick house in downtown Phoenix that sits on a stretch of land on 4th avenue between Fillmore and Van Buren streets. Known as the Coe House, this historic haunt was built at the end of the 19thcentury and has played host to a variety of tenants over the years.
Most recently, the space has become a studio for Arizona native and artist Alexandra "Lexie" Bowers.
Her studio space is near the back of the house in a small room furnished with pieces from her grandmother's collection. The space is warm and inviting, much like the artist herself, and smells faintly of burned wood.
That's because for more than a decade Lexie Bowers has been honing her skill as a "pyrographer" or wood burner, and now has a full time business, Iron Root, that is dedicated to the craft.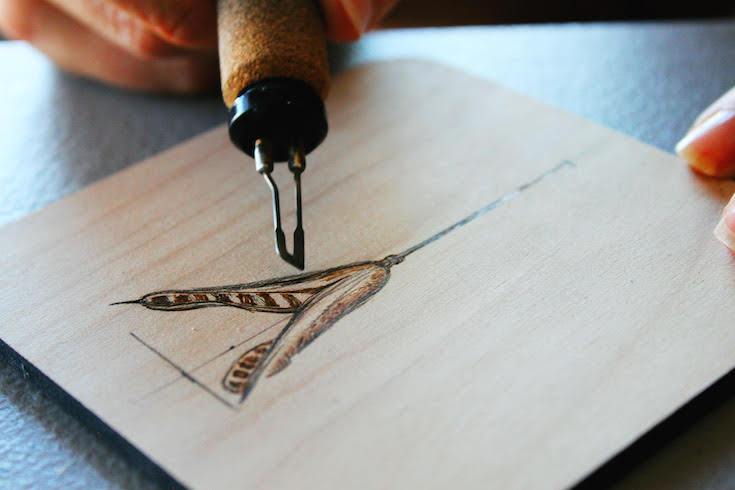 Trained in the fine arts, wood burning fell into Lexie's life by chance when she was just 19-years-old.
"It was an accident," she says, smiling. "I went to Home Depot to find art supplies for my studio class at ASU. I ended up in the aisle with soldering irons. An employee saw me looking at them and explained that I could use one to burn wood."
That day Lexie purchased a $10 dollar iron and scrap wood to practice on. She spent the next couple years experimenting with the medium. Lexie never considered a career in wood burning. To her, it was a creative outlet, a new skill to develop—until she lived in Italy.
"At a market in Florence I happened upon a local woman with a refined wood burning kit. Watching her work with a high-end burner opened me to the all the possibilities of what wood burning could become," Lexie said.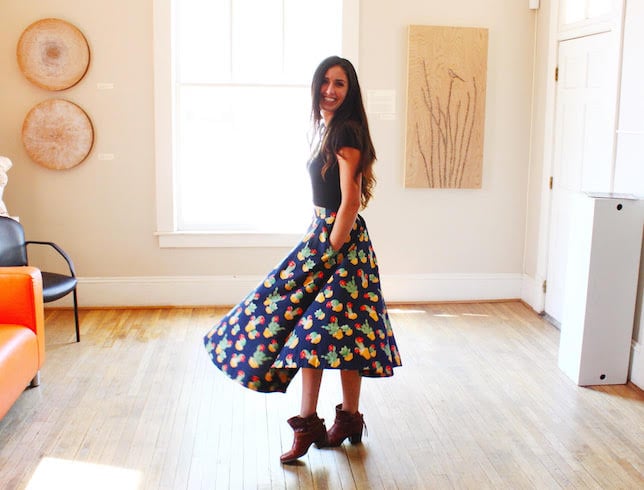 Once she returned home to Arizona and graduated from Arizona State University, Lexie set out to develop her craft by successfully integrating the medium into her artistic life.
Her fine art pieces, shown under the name Alexandra Bowers, revolve around the natural environment. Displayed in galleries across the United States, her wood burned pieces focus on the flora, fauna, and feathers of the desert. Often she incorporates watercolors into her wood burned designs to create unique mixed media pieces.
In between her shows, Lexie began focusing her talents on developing a way to turn her fine art pieces into something that could be easily enjoyed at home. She created a line of wood burned southwestern home goods, called Iron Root.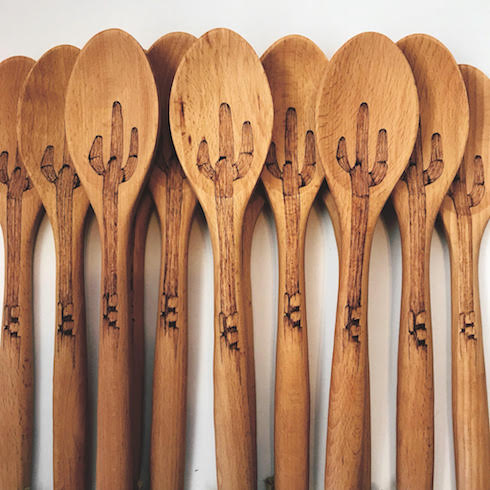 Like her fine art work, Lexie's Iron Root products showcase the natural beauty of the desert. Saguaro marked cooking spoons, rolling pins, and cutting boards are all meticulously drawn and burned by hand.
"Often when someone is looking at my products or artwork they'll ask me if it is laser engraved," Lexie explains. "I have nothing against laser engravers, but it is important to me that people know that I draw each item by hand. I dedicated my education to drawing and I have spent a lot of time honing that skill."
Learning to market those skills and to navigate the creative industry has been an interesting road for the artist.
"I've heard, "no" a lot. It's a word that every artist has to get used to," she explained. "Moving forward in the creative industry takes passion and persistence. You have to find ways to stay positive."
Lexie's positivity and persistence got her noticed, and her talent earned her a spot as a vendor at Crafeteria, our annual holiday market. Her incredible skill resonated with our team and quickly her products became a Frances favorite.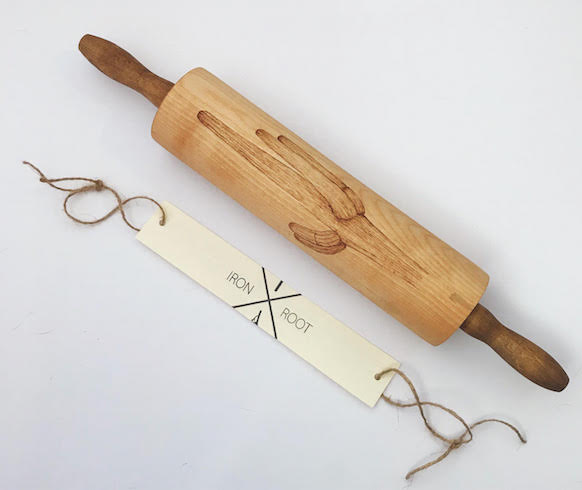 "I am so thankful to Frances for giving me a chance when I was starting out," Lexie said.
And we're thankful, too! Frances is honored to carry Lexie Bower's Iron Root line in our store and online shop. Her thoughtful pieces represent what we love about desert living and make remarkable centerpieces for any kitchen.
We have carefully curated a selection of our favorite Iron Root pieces for our online store. We hope that you enjoy them as much as we do!