FREE SHIPPING ON ORDERS OVER $50
PROMO CODE SHIPFREE
* One promotion per transaction.
Login
Log in if you have an account
Register
Having an account with us will allow you to check out faster in the future, store multiple addresses, view and track your orders in your account, and more.
Create an account
Behind the Scenes: Frances' MVP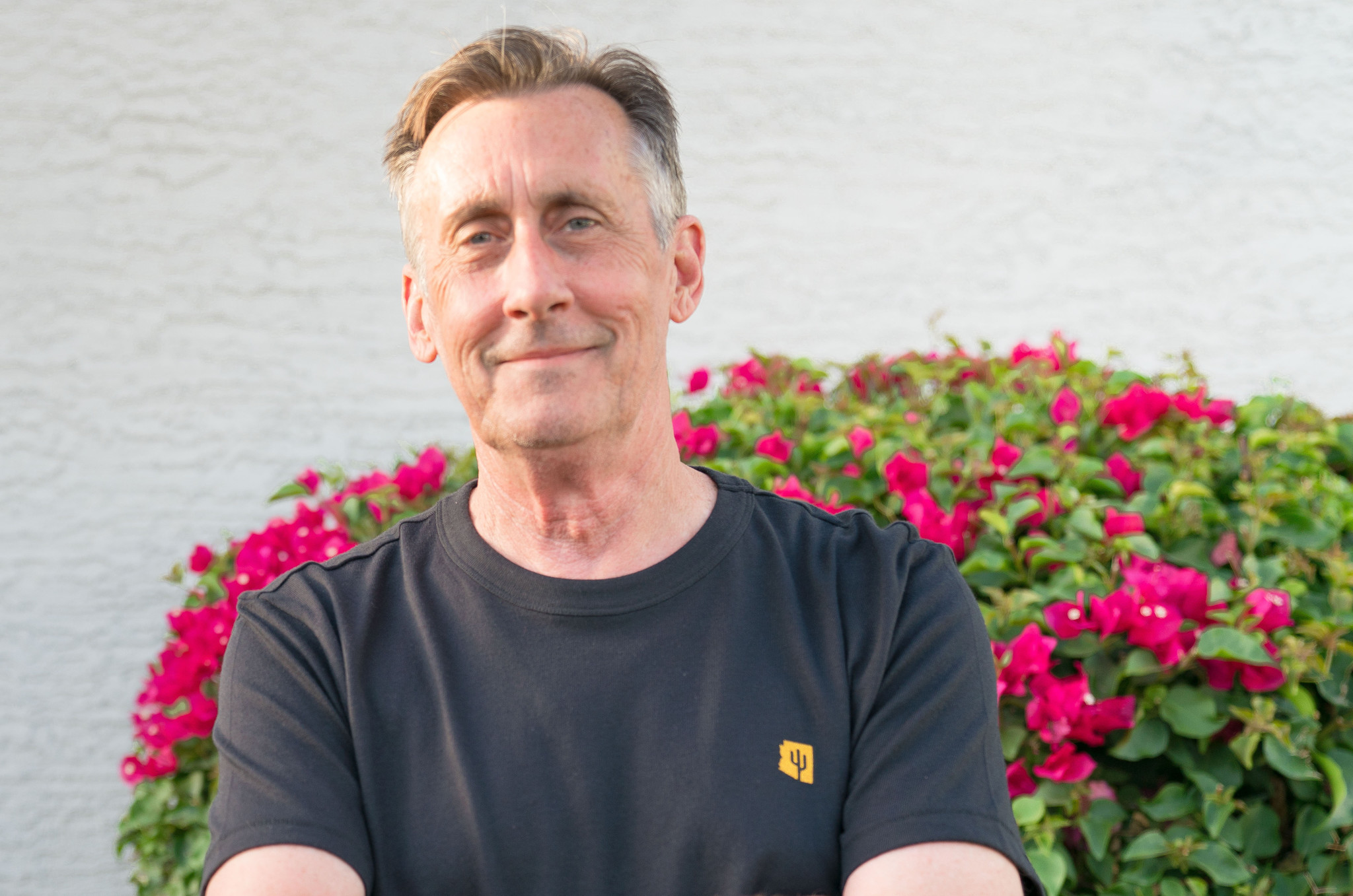 02 Jun 2019
We have all heard the saying: "Behind every successful man, there is a strong woman." Now put that in reverse and meet Tom Bryant, the man behind the scenes of Frances.
For the past 40 years, Tom has stood by his wife Georganne in all aspects of life.
"We are a team in everything we do, whether it is raising kids, things we do with the house, or vacations, you name it," he says. "We are a team."
So 13 years ago when Georganne had the idea to open up a unique store in Phoenix, he was all in. With Tom's real estate business booming, they were looking for a new investment, and it turned out to be Frances.
Most couples might feel a sense of fear or hesitation taking on a business venture of this size, but Tom is an optimist, and he had full confidence in Georganne's ability with her strong background in retail.
"When you're young, and you don't know what you don't know—you're really optimistic," he says.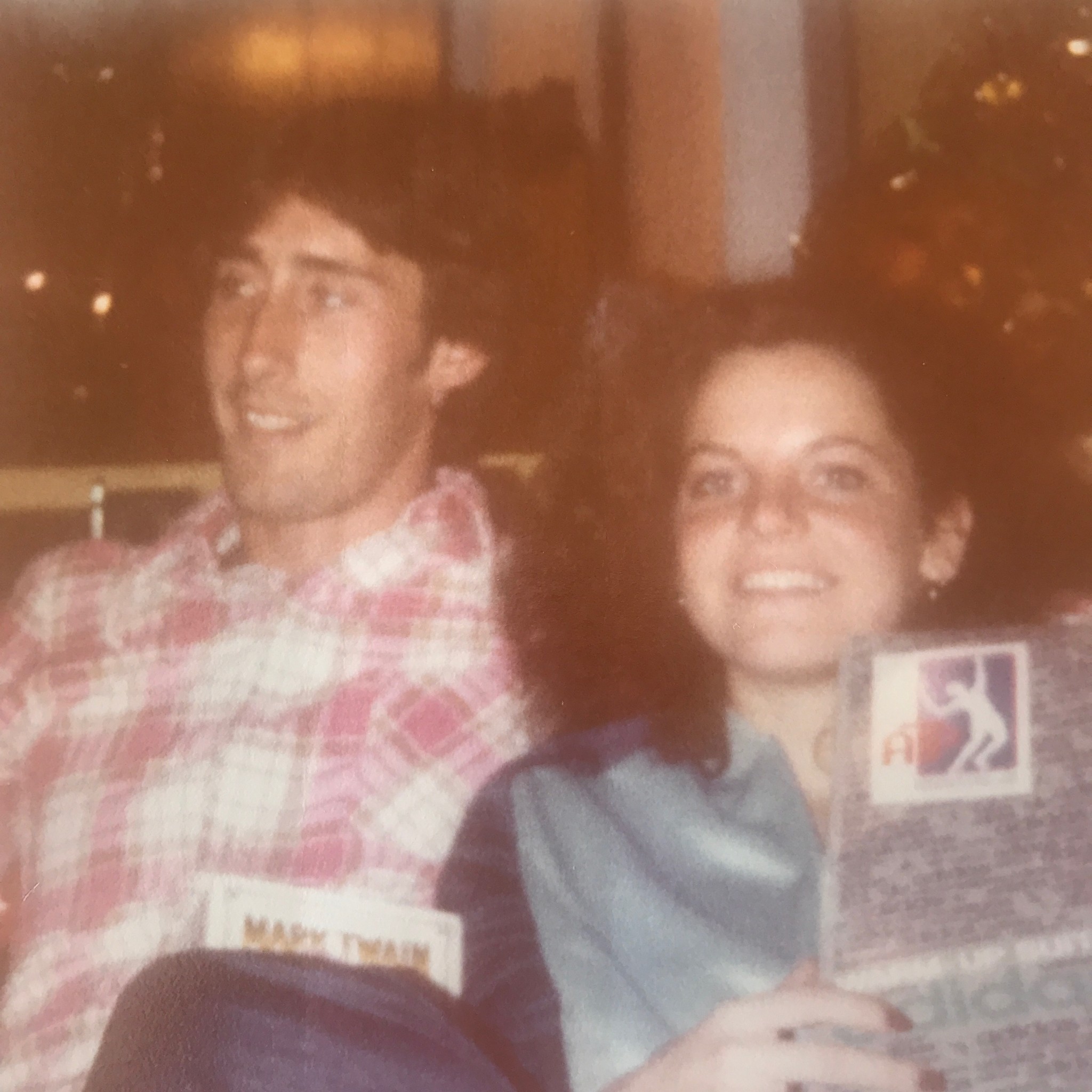 Tom and Georganne, 1981
Tom was Georganne's number one business advisor, helping with the building review and hiring the appropriate contractors for the remodel. On one occasion, he had to play the role of overnight security guard. Just as the finishing touches were being put on the building, the electrical panel had been broken and raided for copper wire, causing $2500 in damages. Armed and ready with a baseball bat and the family dog, Tom slept overnight at Frances to ensure the new panel remain untouched.
Born and raised in Columbus, Ohio, Tom has classic, midwestern roots.
"Business was more of a community, and it was who you know and about building relationships," he says.
Establishing a business in the big city of Phoenix, it's no surprise one of Tom's favorite characteristics about Frances is the sense of community it has provided for the area. With major events supporting local artists and businesses like Crafeteria, Tom acknowledges the work Georganne has put into cultivating a strong artist and retail community.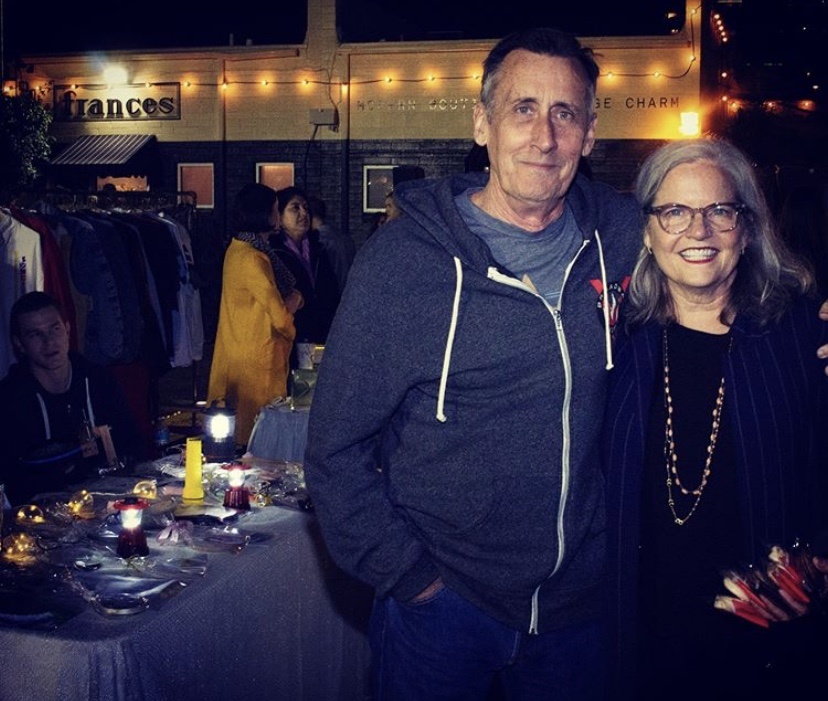 Tom and Georganne at Crafeteria in 2018
Being Georganne's husband has also provided its own set of perks within his real estate business.
"Sometimes I work with people for months before they realize Georganne is my wife and we own Frances," Tom says. "Then all of the sudden I go way up in their estimation."
Starting a business from the ground up is tough, really tough, and an encouraging partner in your corner makes all the difference. Tom has offered up his two pieces of advice for husbands supporting wives in business ventures.
1) Listen, Listen, Listen
For all the times your wife or partner has listened to the complaints regarding your work life, it's time to return the favor. Understand that sometimes your input will be needed, and other times you may just be a sounding board.
2) Communication is Key
We all get wrapped up in our own business, personal or professional. Take time to talk about what is going on with your partner's venture. Having an outside opinion from someone who is not so wrapped up in the whirlwind is always helpful.
From advising her on important business decisions to rubbing her back every night when she crawls into bed, Tom has found tremendous joy in growing as a team with Georganne since Frances opened 13 years ago.
"Joy comes from being a team, from loving each other and from supporting each other in everything that we do," he says. "It is not just the grand things, it's little things too."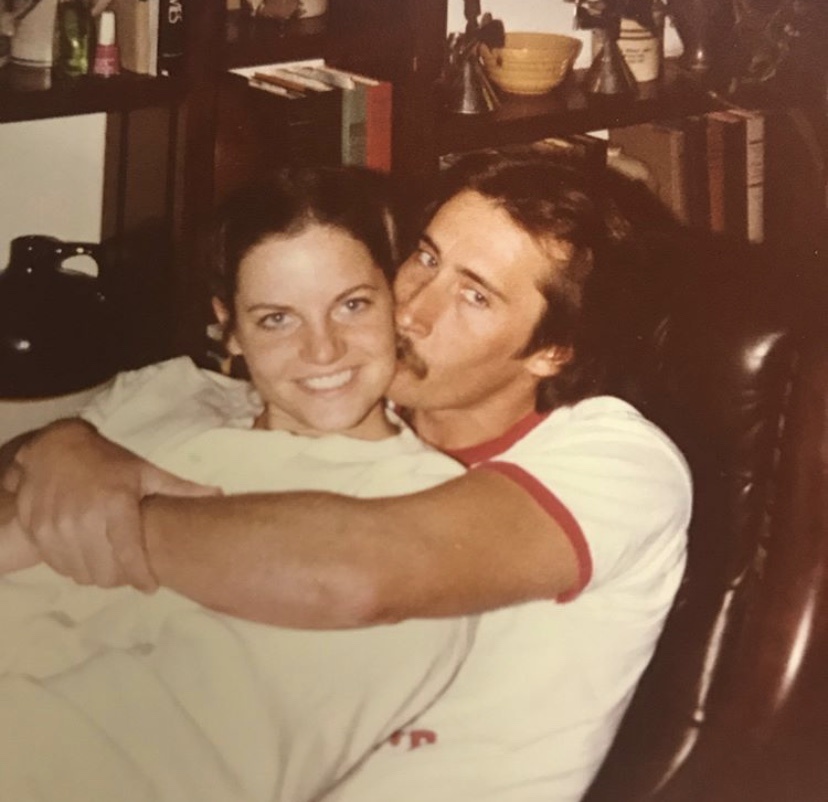 Tom and Georganne, 1981
Nowadays, being behind the scenes looks a little different for Tom.
"Basically it is moving toilet paper and paper towels, changing lightbulbs and air filters, unclogging toilets, and when the dumpster runs over, I am the guy to shovel it back in," he says. "It's glamorous as hell."
Tom still acts as Georganne's number one business advisor when needed, and after big events, he's the last one in the parking lot helping clean.
Tom is proud of Georganne's success of building one of the most unique stores in Phoenix, but these days he is most pleased to see her have a little more balance in her life. The routine of waking up at 4:00 in the morning and being surrounded by a sea of papers before heading into Frances still occurs, but less frequently. One of their favorite activities to do together is going for a morning hike up North Mountain, then grabbing coffee and a sweet treat at their favorite shop, Rainbow Doughnuts.
As Georganne continues to successfully run Frances, she always keeps in mind the person who has been in her corner since day one.
"I couldn't have done it without him," she says. "It's as simple as that."
Although Tom enjoys remaining behind the scenes, don't be surprised if you see him around the shop taking out the trash or changing the air filters.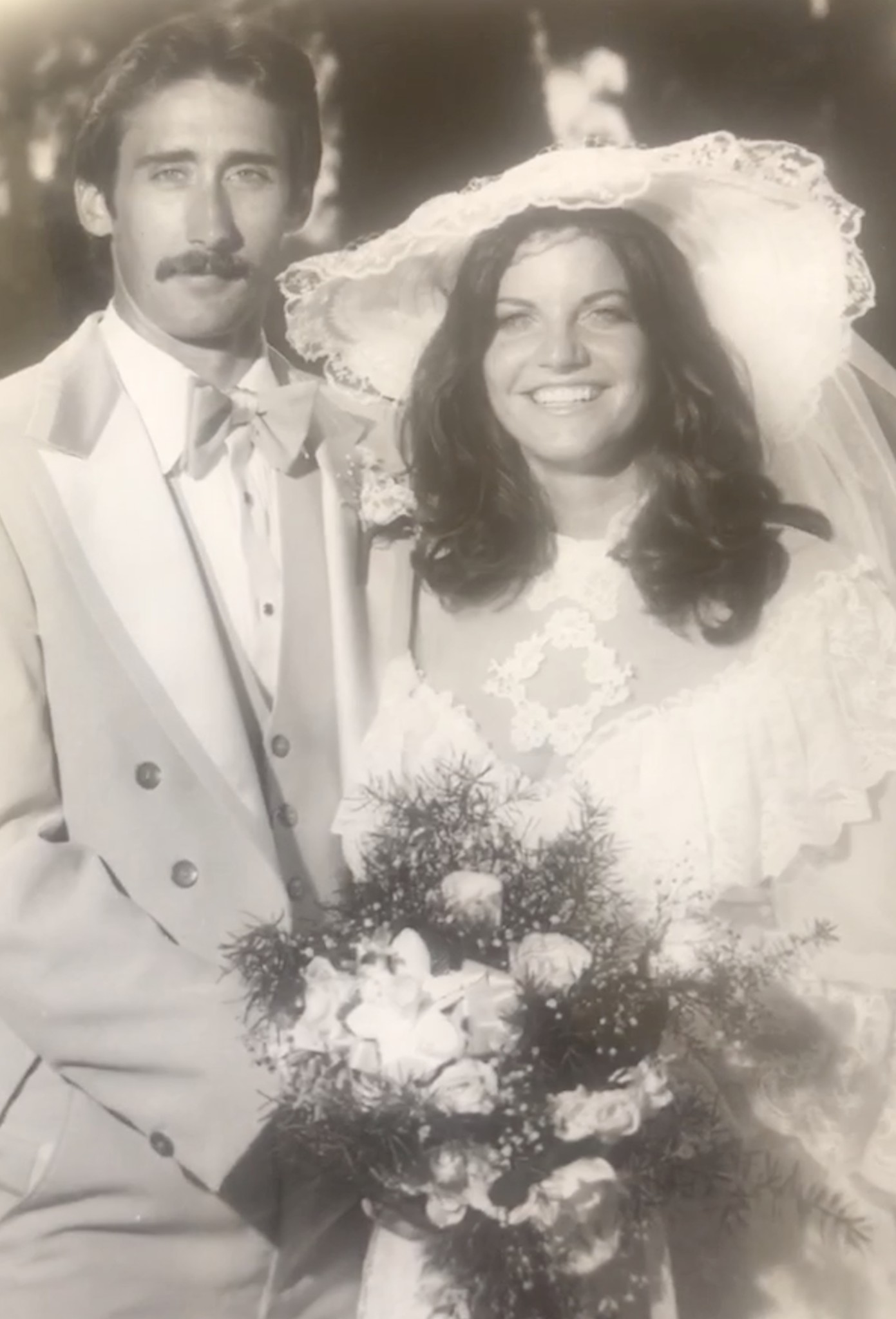 Tom and Georganne's wedding day, 1981

Still looking for great Father's Day gifts? Shop our online store and get free shipping now through Fathers Day with code DAD, or come visit our boutique in Phoenix to find a gift Dad will love.
Frances 2019 Father's Day Gift Guide: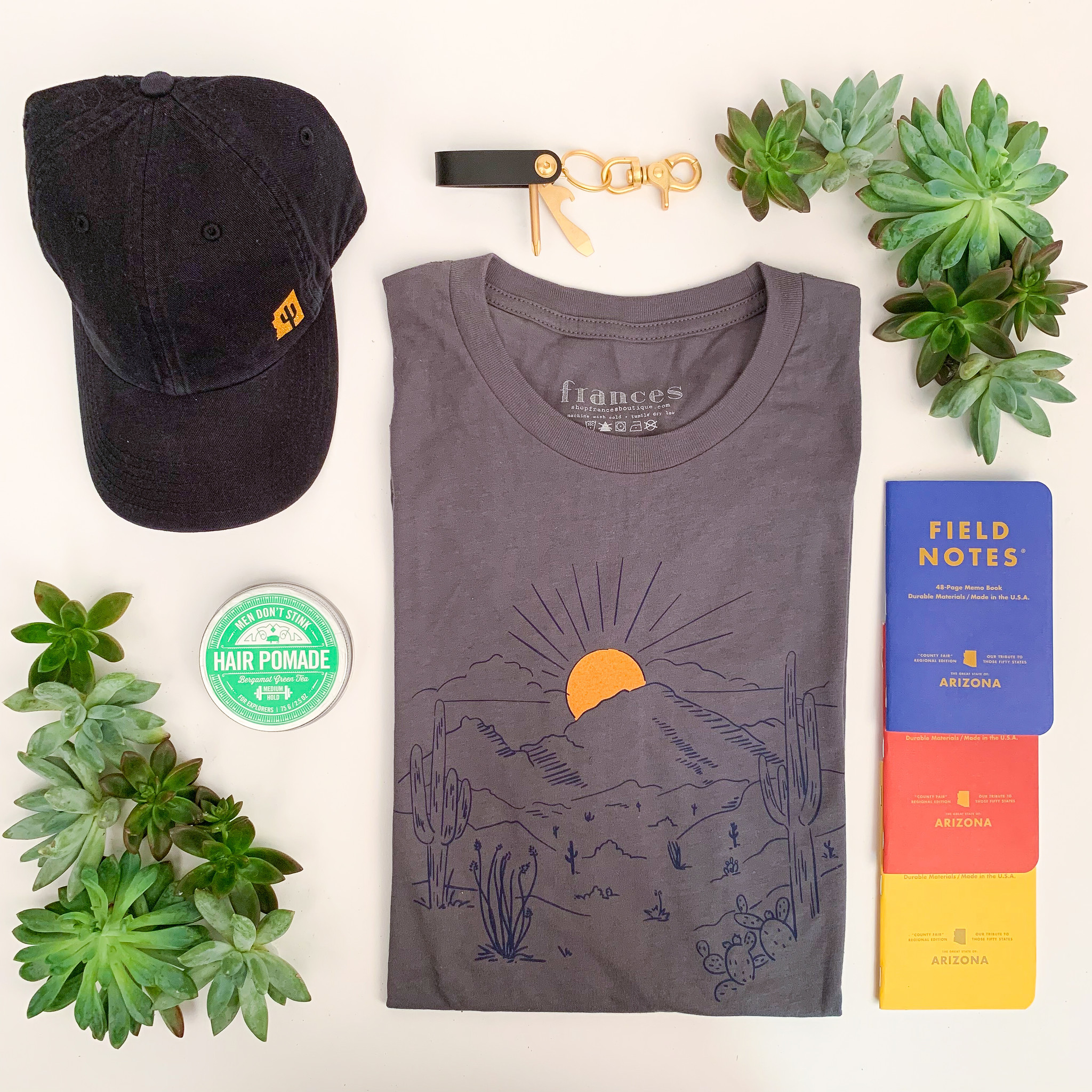 If you need some suggestions on where to take Dad this Father's Day, here are Tom's Top Picks around the valley:
Favorite Places To Eat in Phoenix:
Phoenix Ale House
Cibo Urban Pizzeria
Phoenix Burrito House
Otro Cafe
Favorite Breakfast Spots:
Fa-me Caffe
Melrose Kitchen
Favorite Arizona Beer:
Camelback IPA from Phoenix Ale House