FREE SHIPPING ON ORDERS OVER $50
PROMO CODE SHIPFREE
* One promotion per transaction.
Login
Log in if you have an account
Register
Having an account with us will allow you to check out faster in the future, store multiple addresses, view and track your orders in your account, and more.
Create an account
Community Spotlight: Go With The Flow's Demetra Presley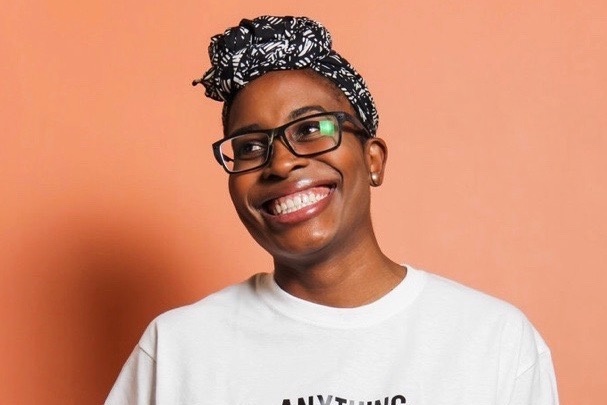 02 Nov 2019
Did you know 1 in 5 students will miss school because they do not have access to period products? Did you know there are individuals who consistently have to chose between groceries or tampons? There is a term for this: Period Poverty. Meet Demetra Presley, creator of Go With The Flow AZ. A local non-profit dedicated to ending period poverty around the valley, one period pack at a time.
Go With The Flow sprouted from one sleepless night in the Fall of 2017. That's right! During a bout of restlessness Demetra was mindlessly scrolling through Facebook, as we all do when insomnia strikes, and stumbled upon a "Now This" video which caught her attention. The video explained "Period Poverty."
"I grew up privileged in the sense that the accessibility of period products was not something I was ever concerned about."
Surprised and frustrated were just a few of the feelings Demetra had when she learned 1 out of 4 women can't afford period products, and 18% of adult women will miss school or work because they cannot afford these products.
"To know there are students out there who are missing school just because they don't have access to very basic yet essential supplies was very astonishing to me. It was even more astonishing to me that there was something we can do to help, it is an issue that can be addressed."
Jumping into action, Demetra turned to family and friends and posted a Go Fund Me to her Facebook page and expressed the desire to raise money to buy pads and tampons to donate to schools in her area.
"I didn't know what [a donation] was going to do, or how successful it was going to be, I just knew I wanted to do something"
Unsure if she was going to receive even one contribution, Demetra returned to her post and was overwhelmed by the response.
"I was not expecting that kind of support and it was amazing to see upfront how a community will rally behind an issue once they are made aware of it."
Demetra had reached her funding goal of $500 within 72 hours of posting it online.
Since that sleepless night, Go With The Flow has spread to over 10 school districts and donated over 16,000 period packs as of August 2019.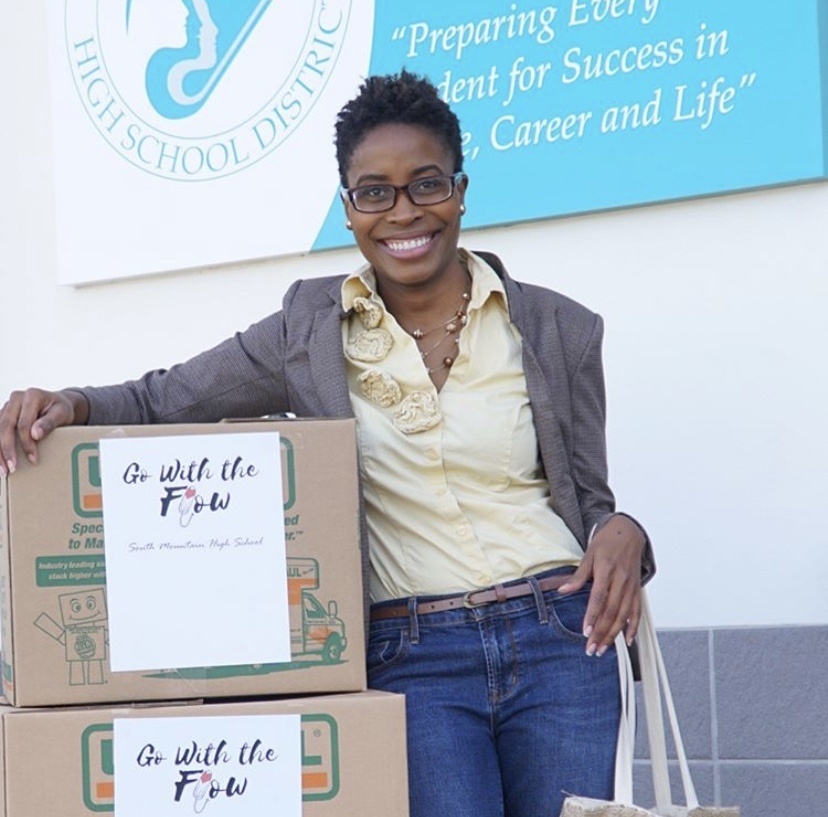 Although there is a lot of excitement around establishing yourself as a 501(c)(3), the non-profit world can be a tough one to navigate. Being a young organization makes going up against larger non-profits with an established donor base difficult in regards to funding.
Demetra also found that not only the age of the organization, but the particular issue Go With The Flow addresses presents its own set of challenges.
"Being so issue specific makes it hard, and when you are issue specific for a topic that is stigmatized, that makes it even harder.
This is a topic of conversation people don't feel comfortable talking about, and if you don't feel comfortable talking about it, then you don't know there is an issue, and if don't know that something is an issue then you don't know how to address it or how you can help."
Despite the difficulties revolving around the non-profit arena, nothing compares to the joy Demetra has felt seeing what Go With The Flow has done since it started. She has seen the tears in school nurses eyes when she drops off a donation because they understand the reality of the demand for these products. She has received phone calls from individuals within districts asking about solutions to a problem they did not even know the students they serve had. Demetra notes there has been shift in the conversation revolving the inaccessibility of menstrual products.
"We know how it feels to be caught off guard when your period starts. At the end of the day, we are trying to help someone  not have that negative experience. Even if they do have that experience, we are trying to counteract how negative it is. If they happen to start their period at school unexpectedly, that sucks, but it doesn't have to suck so bad when you know you can go to the nurses office and the supplies you need will be there."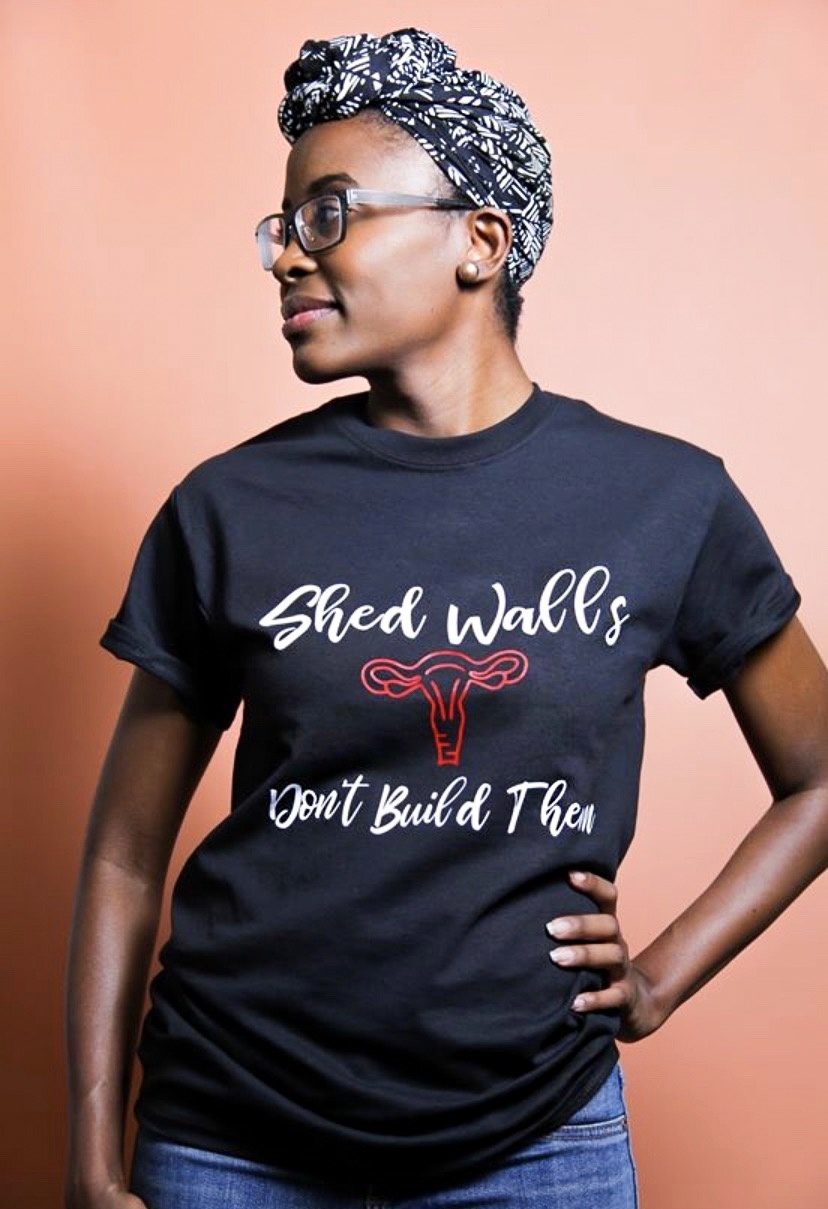 While one of the most common misconceptions around menstruation is the ease in which people can access products, Demetra sheds light on a topic talked about even less.
"I have received a lot of push back in not using the word "feminine" when talking about hygiene products. There is a whole demographic out there who do not identify as female who menstruate. In order for us to do what we set out to do, which is provide period products to everyone who needs them, we cannot leave out a subsection of that demographic.
We have to to acknowledge this and we have to be willing to educate people about that because it is not something people really talk about. We have to think about what we can do in order to bring those community members into the dialogue."
Being conscientious of individuals who do not identify as female but still menstruate is just one of many bullet points under the umbrella of education needed in discussions revolving periods. The best way to approach the layers of multifaceted issue? Demetra lays it out plain and simple:
"Find out where people are at, and try to meet that need there instead of assuming what works for one will work for the sum."
It will take change at the legislative level for this issue to actually diminish. Until then the burden will continue to fall in the hands of community members and non-profit organizations such as Go With The Flow AZ.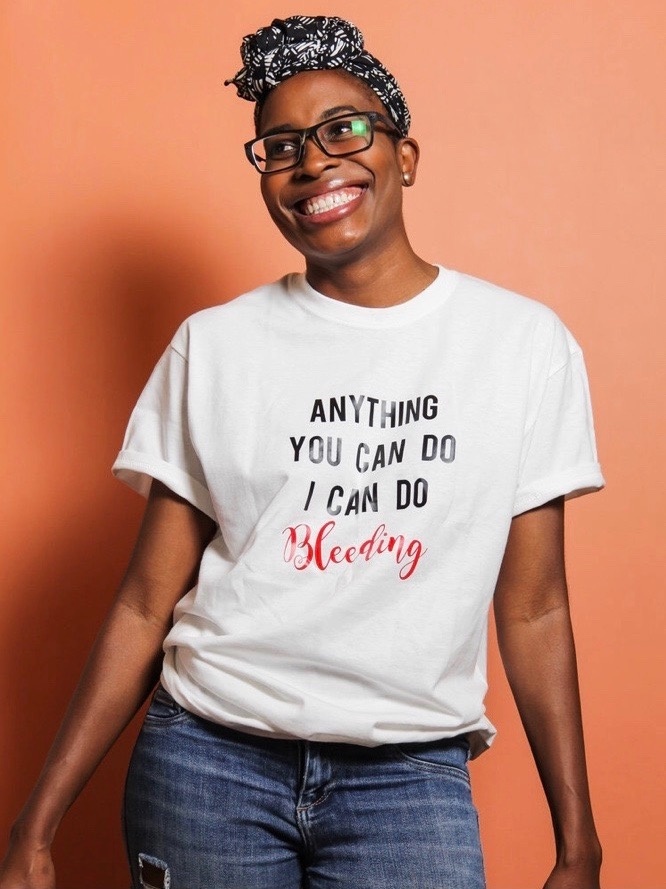 Luckily, there are multiple ways YOU can help address the immediate need of menstrual products. Here is how:
1) Donate to Go With The Flow AZ here
2) Sign your school or organization up to receive period packs if you know there is a demand here
3) Volunteer with Go With The Flow by hosting/ attending a packing party or coordinating a donation drive here
4) Buy an extra box of regular absorbency tampons and pads when you're at the grocery store and drop them off at one of the following donation sites:
Frances Boutique - 10 West Camelback Road **Bring in a donation to the shop and receive 20% off one item, limit one item per donation drop**
The Monorchid- 214 East Roosevelt Street
Dr. Robyn Wilhelm- 1845 South Dobson Road, Suite #102
Camelback Family Planning- 4141 North 32nd Street, Suite #105
South Mountain Services- 2610 West Baseline Road, Suite #116
Together we can help end period poverty, one period pack at a time!