FREE SHIPPING ON ORDERS OVER $50
PROMO CODE SHIPFREE
* One promotion per transaction.
Login
Log in if you have an account
Register
Having an account with us will allow you to check out faster in the future, store multiple addresses, view and track your orders in your account, and more.
Create an account
Don't Expect When You're Expecting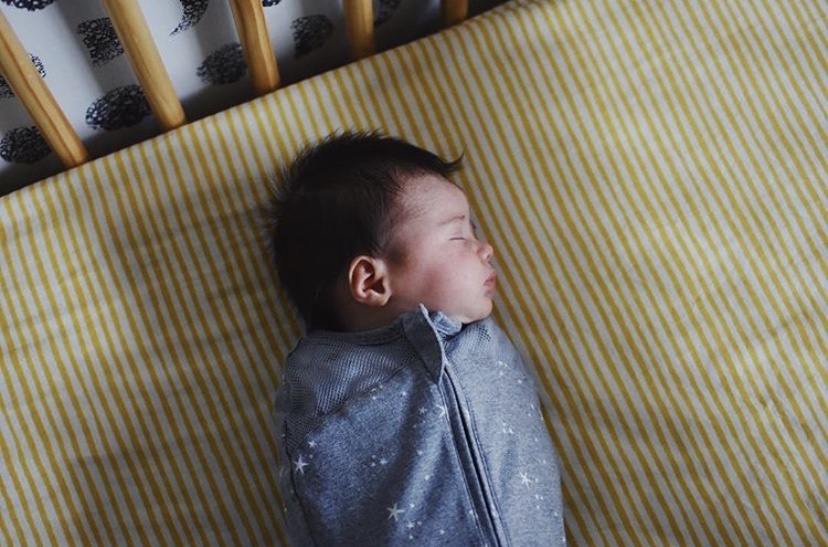 17 Apr 2019
Mother's Day is more than buying a fresh bouquet of flowers with a sweet card attached. This holiday is a celebration of the incredible courage and strength displayed by women all around the world who endure the physical and emotional labor of being a mother.
We had the honor of sitting down with two wonderful Phoenix businesswomen to discuss the ups and downs of being a new mother. We hope you enjoy what they had to share just as much as we did!
Meet Sam
Mama to Ruby & Founder of Standard Wax | @samstandard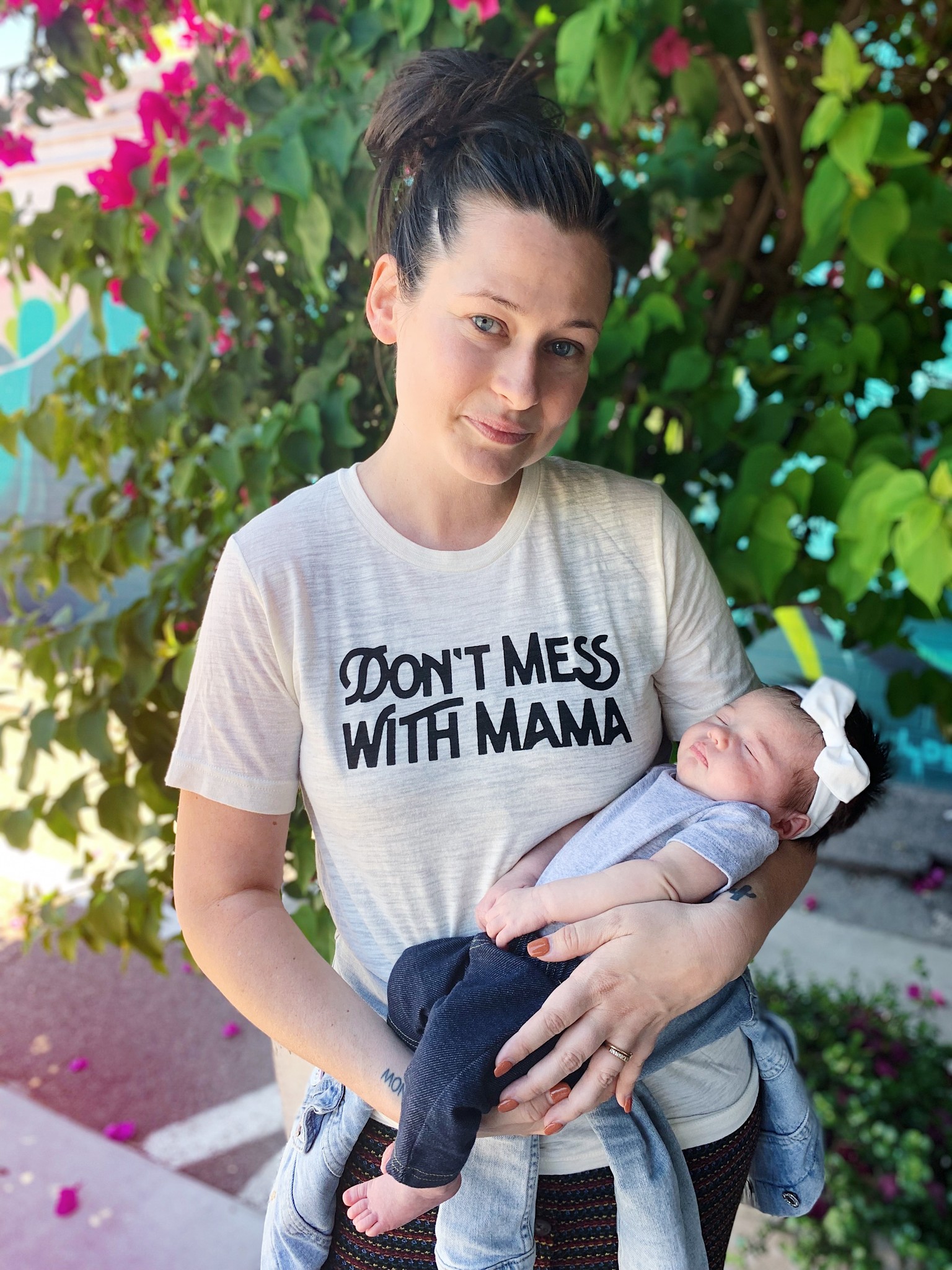 Most women have some tribulation during childbirth - let's be honest, everything about childbirth is a tribulation - and Sam was no exception to this rule.
"The birth was terrible. I thought I was prepared - I was not prepared," Sam says. "They checked me and I was a one (centimeters dilated), and I said 'I'll take the epidural now!'"
With four centimeters being the magic dilation number, painful hours passed to reach just a three. Sam recalls telling the nurses, "You can cut me open and take her out, or you can give me the drugs."
The birth got challenging towards the end, with Ruby stuck under Sam's bone. Originally, Sam only had midwives involved in the delivery, but when they encountered this complication, it was time for the OB to step in.
Finally, after an almost 48 hour labor, precious Ruby safely entered the world.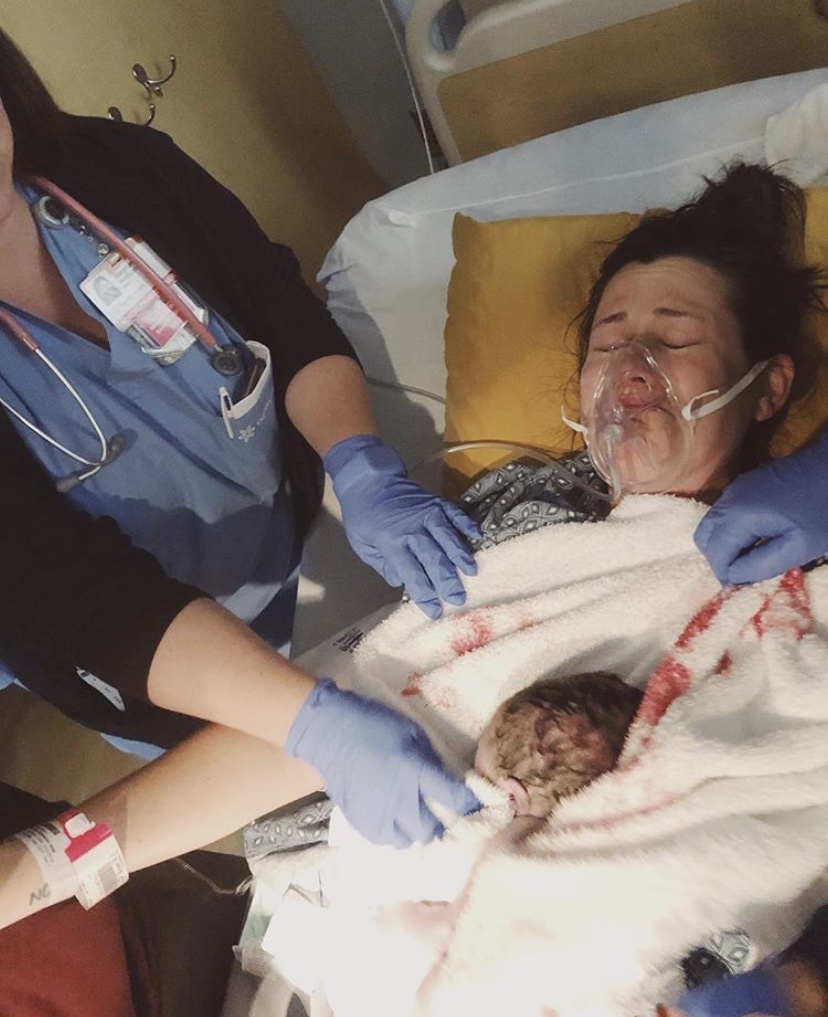 Sam has a sense of humor now when looking back and discussing the labor, but she remembers thinking she could barely look into the room she gave birth in when they walked passed it later.
Now, Sam's biggest hurdles are the long nights with one month old Ruby.
"Everyone says you're going to be tired, but I am more tired than I have ever been for any reason. It has been a month straight of sleeping no longer than an hour and a half at a time."
Luckily, Sam not only has an amazing husband who is very hands on, but she also has a great community to support her in being a new mother. From holding Ruby so Sam can catch a few more minutes sleep to helping with housework, Sam explains her friends and family have helped her feel more like a normal person and not someone who is drowning in laundry and dishes.
Sam also finds comfort in her online community. The response she has received has helped her cope with a legitimate question many new moms have: "Am I even doing this whole thing right?"

"I have been pretty vocal on the internet, just sharing what I feel because I never really read it anywhere else. Random people will reach out and be like, 'Oh yeah, this happened to me too!' Which makes you feel so much better."
One thing Sam openly admits to is being scared, which is a feeling every mother can relate to, but don't often talk about.
"I didn't think I was scared until I went to therapy about a week or two after she was born. I told my therapist I would just lay in bed at night and feel angry. But when we got to the bottom of it, I realized I was just scared. I am scared to death."
In the midst of all the changes Sam has experienced since entering motherhood, she delightfully expressed how the "emotions are real" in her household.
"Sometimes we stop and stare at her, and we just start to cry."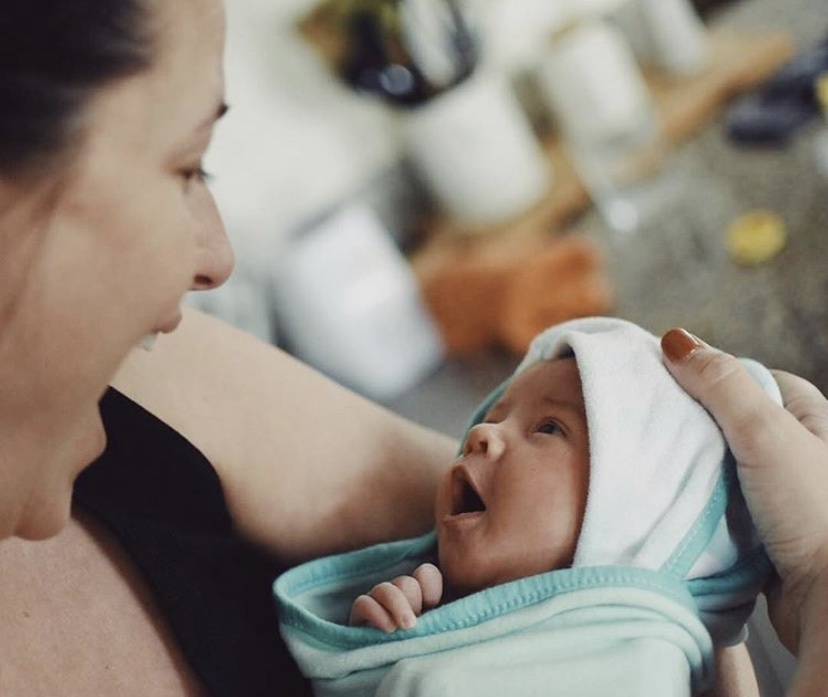 And if you got one good look at baby Ruby, you would start to cry too (like we almost did *sniff *sniff). She is one of the cutest, most full-haired, adorable little button-nosed babies we have ever seen!
Meet Chelsea
Mama to Ace, Blogger, & Director of Influencer Management at Find Your Influence | @chelseabirdd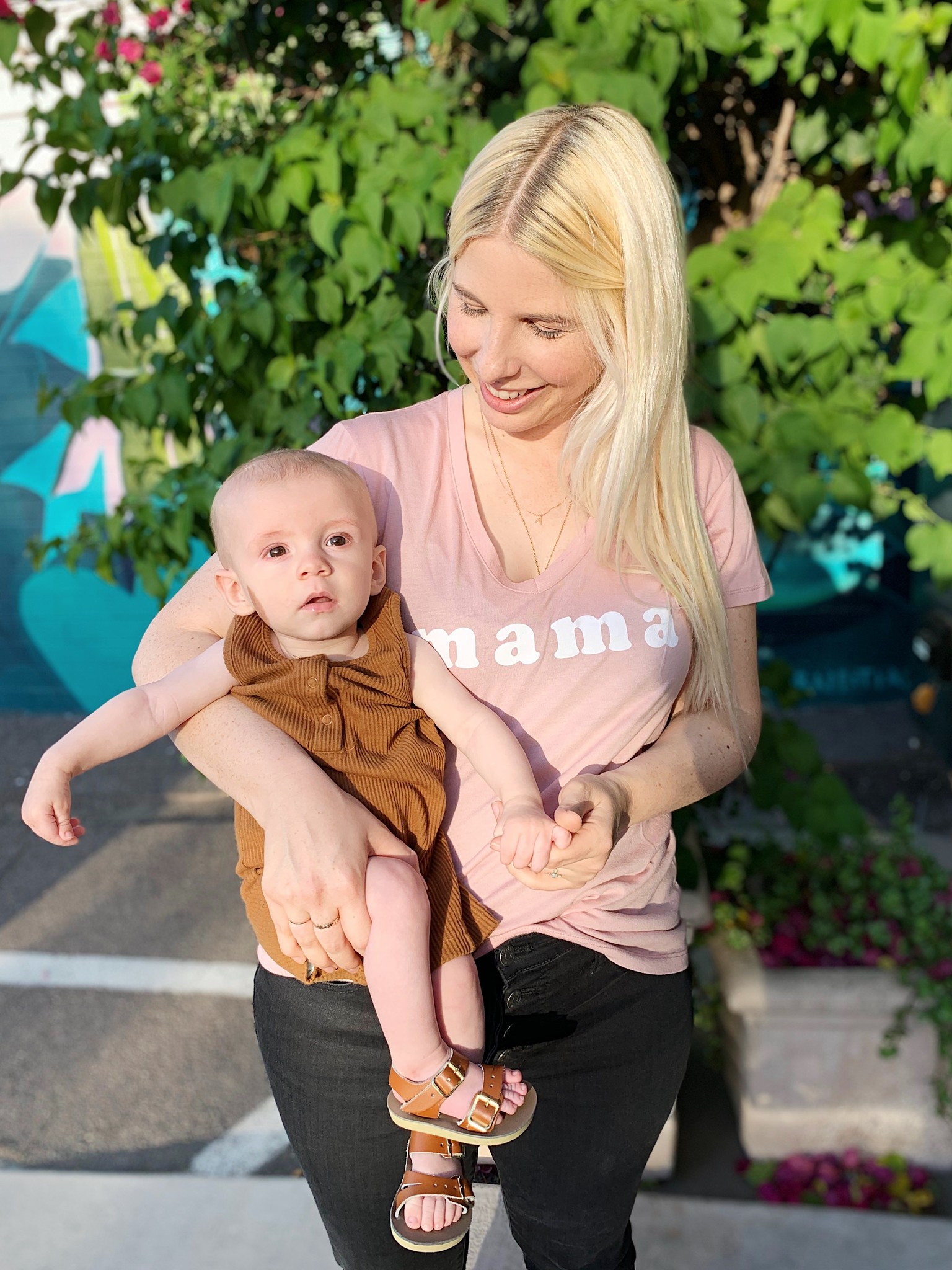 Chelsea and her husband Scott wanted to be prepared. They took birthing classes, breastfeeding classes, and Scott even took a Daddy class. However, when it came time for baby Ace to make his grand entrance, it was extremely different than what they read in the books.

Once Chelsea's water broke, she needed to be induced, which proved to be more difficult than expected. It took two rounds before she was able to receive an epidural 11 hours later.
"They gave me some medicine before the epidural to help with the pain, but it literally makes you feel like you are outside of your body, which I wasn't prepared for."
After pushing for almost two hours, the doctors realized Ace was posterior, meaning he was coming out face up instead of face down. You can imagine how the doctor fixes that situation - Scott's only comment was: "They put on a REALLY long glove."
Once Ace was positioned correctly, it was not long before he made his debut.
It didn't stop there, Ace had produced a bowel movement twice, and the meconium had entered into his lungs.
"They put him on me right when he came out, but then all these people rushed over and grabbed him off of me so I kind of knew something was wrong."
Ace needed to be put on a C-Pap machine for about an hour, but Chelsea was reassured everything was fine. In retrospect the hour seemed to go by fast, but in the moment, having your new child taken out of your arms and hooked to a machine was terrifying. Ace also had a bad case of Jaundice which meant he needed to return back to the hospital every day.
"They had to do a test on his foot where they pull blood. He did so good through it, but to have them do that to your new baby is so tough."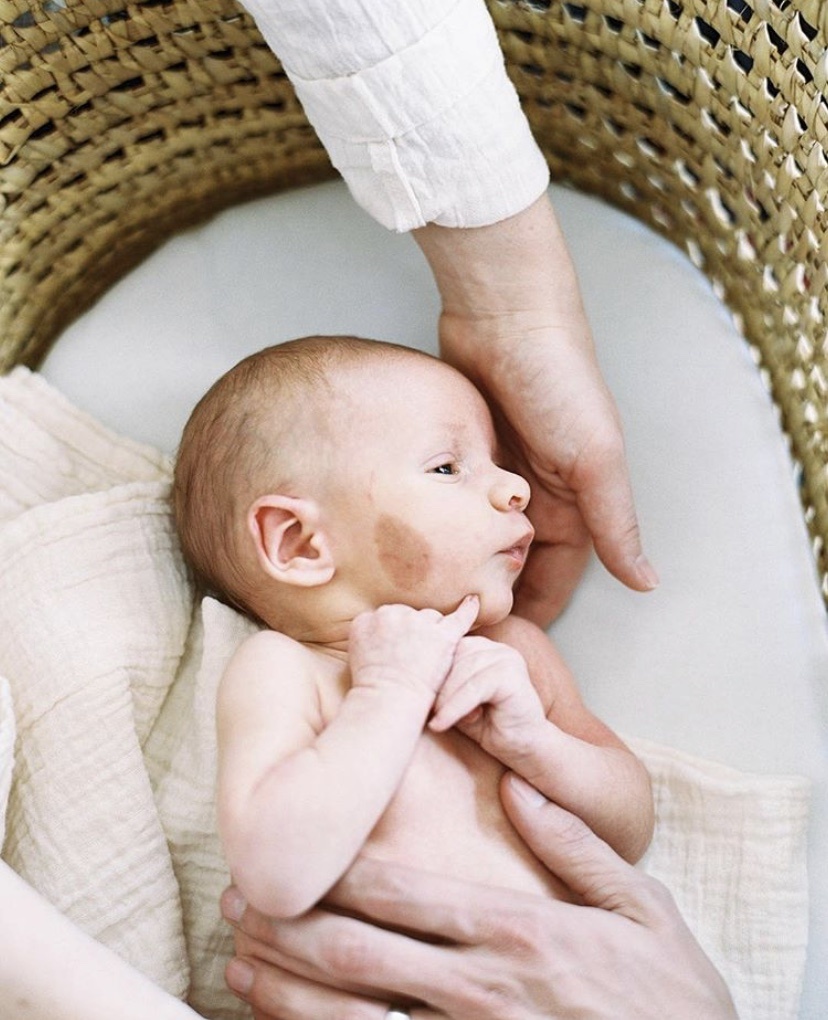 Photo above taken by Kels and Michael Photography
Chelsea struggled with breastfeeding in the beginning as well, and felt it was something she and Scott had to overcome on their own because new mother's don't often share their experiences with this common learning curve.
"Ace had a tongue and a lip tie, and we didn't figure that out until a couple weeks in, so those first weeks were really challenging. It was really hard as a mother to worry that your child is not getting enough or not being able to nurse the way he should."
Regardless of the challenges they faced in the beginning, both Chelsea and Scott feel they have a supportive community. Between family, work, and virtual friends, many have stepped in and encouraged them over the last six months.
Scott and Chelsea's long time friends are the owners of Modern Milk, which was a great resource to call upon for lactation consulting and a range of different classes for new parents.

Chelsea's company is run by two women, who are mothers themselves, and had been extremely supportive and helpful during her pregnancy and after Ace was born.

Scott's company, Citizen Home Decor, brings him to local markets throughout the greater Phoenix area, which Chelsea expressed was a great place to meet people (including their OB whom they later found out was a previous customer of theirs in the past).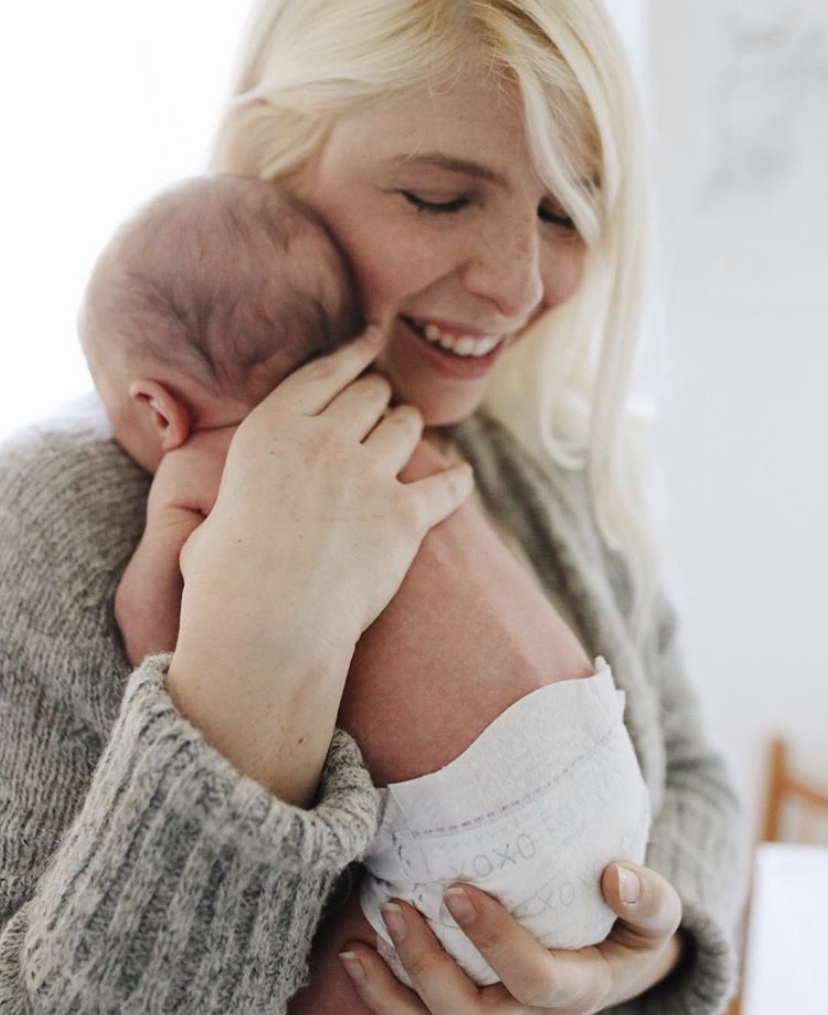 Ace is the sweetest, most charming little boy, and now Chelsea smiles and laughs as she recalls the struggles she went through with him those first few weeks - which is surely a testament to a mothers ability to endure and keep moving forward.
Advice to Future Moms
Sam
"Don't focus too much on the birth process. You can go in there completely uninformed and have the same exact experience as going in there having read all the books and watched all the videos. The birth is only one day, you have your baby forever! Focus on what it takes to raise a newborn."
"Leave the house every day, even if it's just going for a walk."
Advice from her pediatrician: "You can call us anytime, 24-hours, but don't. Don't google, don't call me. Google is a black hole of despair, you will never find what you are looking for. You can call us, but we are giving medical advice, not advice from a loving woman who has done this and knows. Call or text women that you know, who have done this."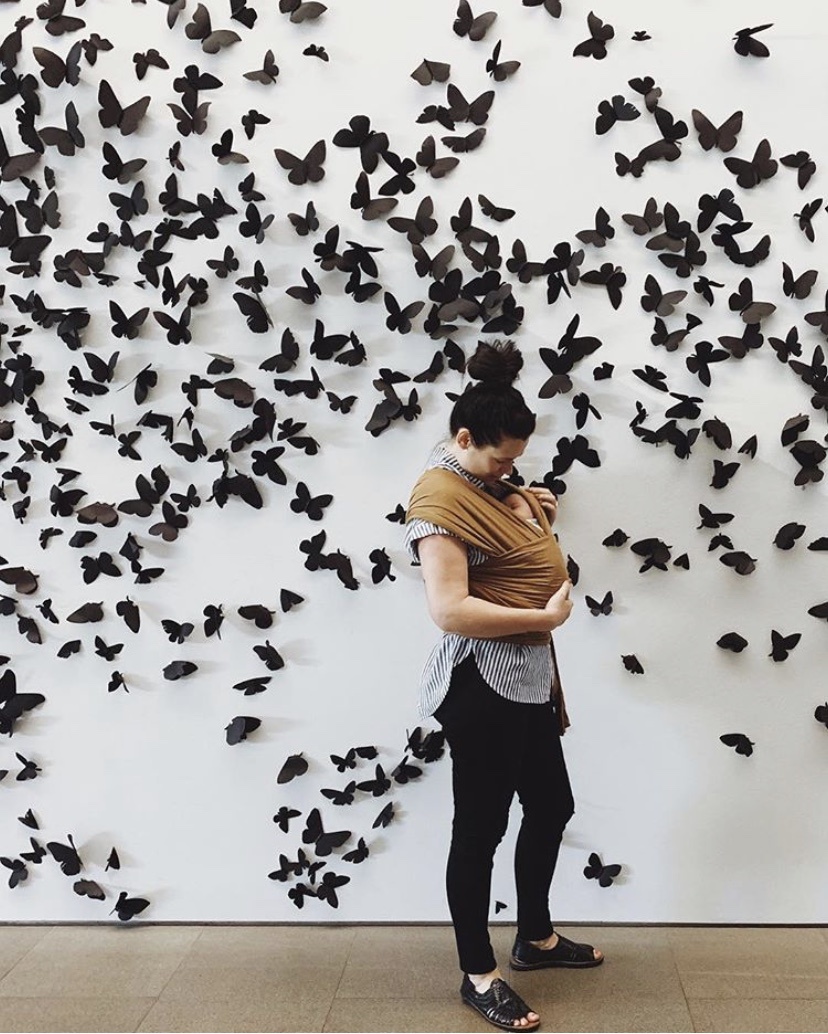 Chelsea
"Go into everything with an open mind. It is good to be prepared but be open and know that whatever is going to happen, is going to happen."
"Having to make big decisions early on when you just had a baby can be really overwhelming. But have confidence. You can do this, you got this!"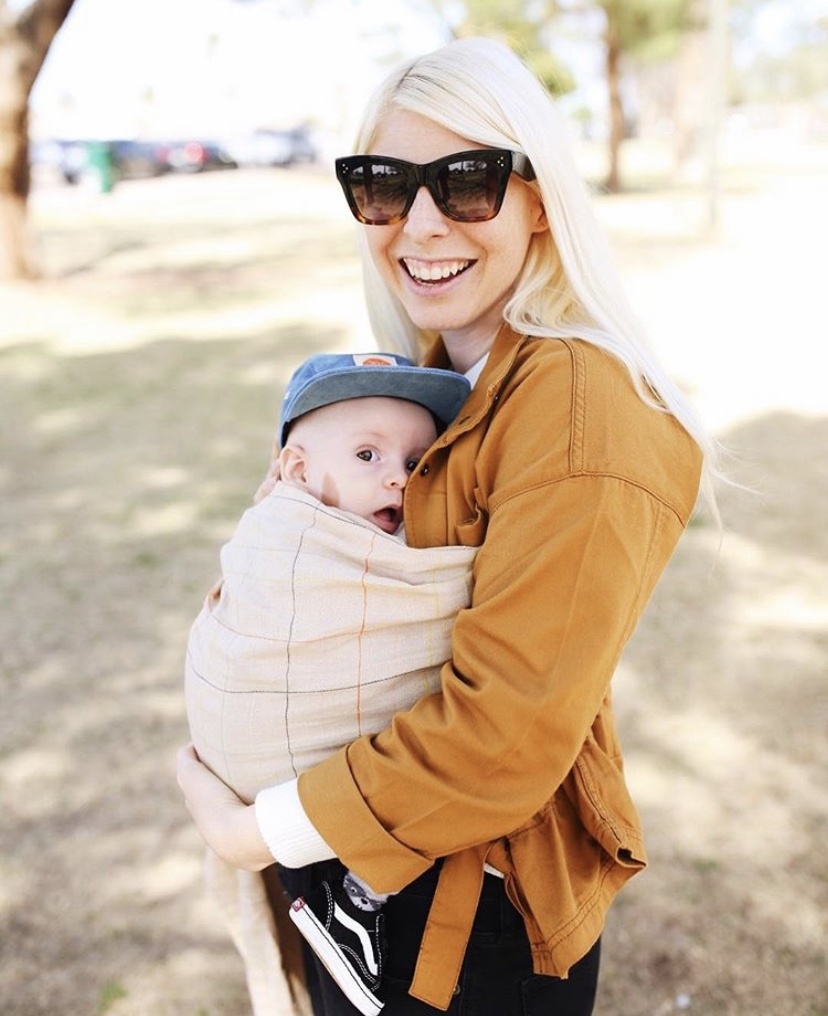 Favorite Places To Take New Babies
Many new moms aren't sure where to go when they need to get out of the house, and also have a baby to bring along. Sam and Chelsea have shared a handful of their favorite local Arizona spots to visit below!
Splash Pads
Frances Gifts for New Moms
This Mother's Day, quickly approaching on Sunday, May 12th, come to Frances to find the perfect gift! Our boutique in Phoenix and our online shop are both full of unique gifts, even the mom who seems to have everything. Here are a few of Sam and Chelsea's favorite gifts for new moms.

Favorite Instagram Accounts to Follow
Sam
@gowithnugget - A travel account dedicated to empower families to experience the world together
@lovevery - Developed by educational experts, this account has tons of fun ideas for playing with your kids
@legendairymilk - A breastfeeding resource
@takingcarababies - A local mama that went global! This account is filled with tons of expert baby sleep advice
@obergandco - Sam loves to follow this mama because she is hilarious and real, not to mention she has two incredibly cute kids named Eli and Layla
Chelsea
@modernmilk - A locally owned company filled with tons of resources for new parents
@legendairymilk - A breastfeeding resource (Whoop! Same as Sam—must be good then!)
@mama.bird.lactation.services - A local lactation consultant Chelsea personally went to
@caitlinclairexo - A local mama Chelsea loves to follow and says is so sweet!
@feedinglittles - A local business run by a dietitian and OT feeding therapist
@eatsleepwear - A mom blogger from California, with an adorable little man named Otis
@kittycotten - A mom blogger from Minnesota ,with a sweet little girl named Harriet!