FREE SHIPPING ON ORDERS OVER $50
PROMO CODE SHIPFREE
* One promotion per transaction.
Login
Log in if you have an account
Register
Having an account with us will allow you to check out faster in the future, store multiple addresses, view and track your orders in your account, and more.
Create an account
Creative Spotlight: LUA Skincare's Lori Fenn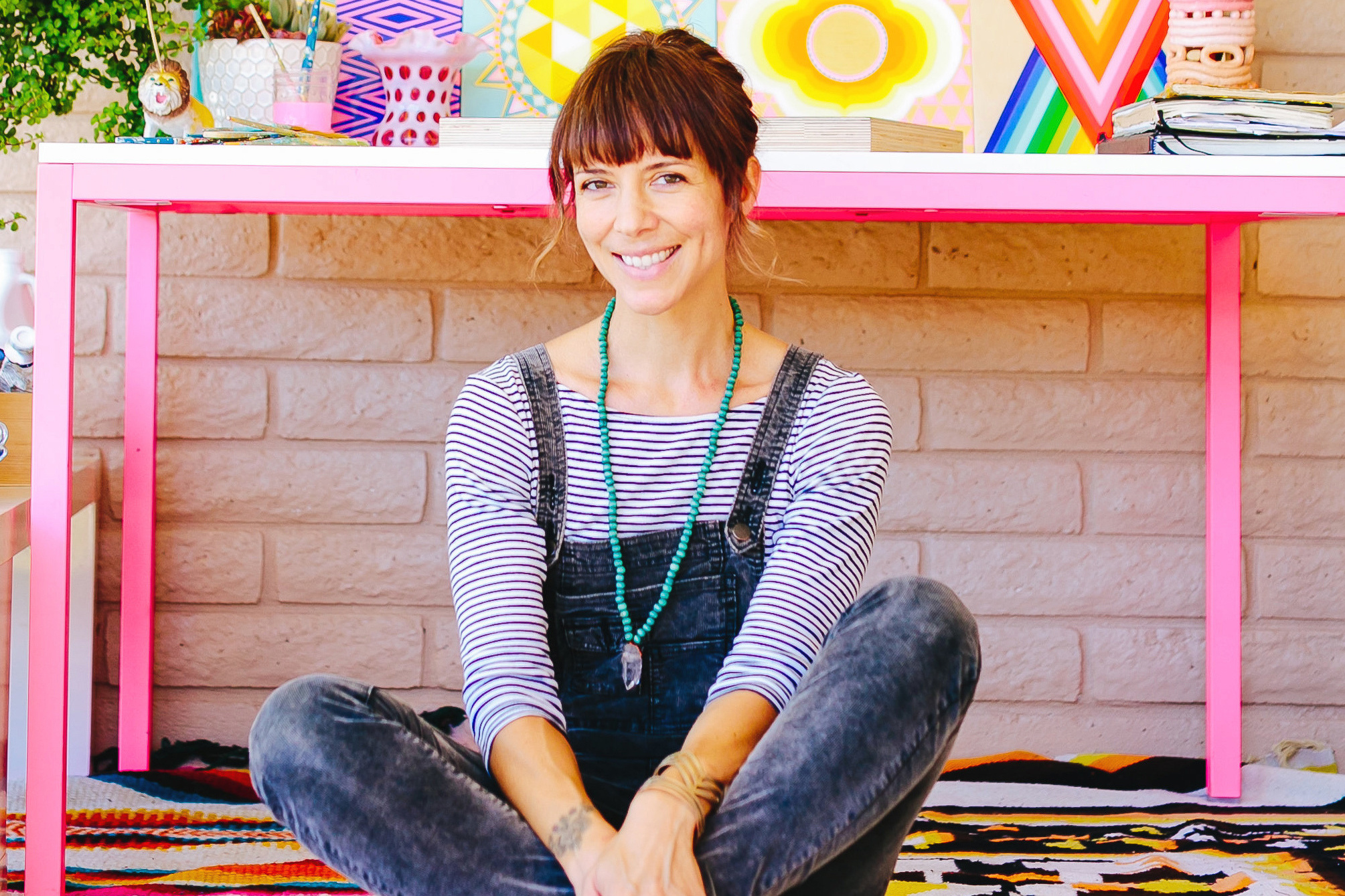 14 Sep 2019
You have probably seen her vibrantly packaged products sitting on the shelves at Frances, but do you know the woman behind it all? It is our pleasure to introduce Lori Fenn, creator and founder of LUA Skincare.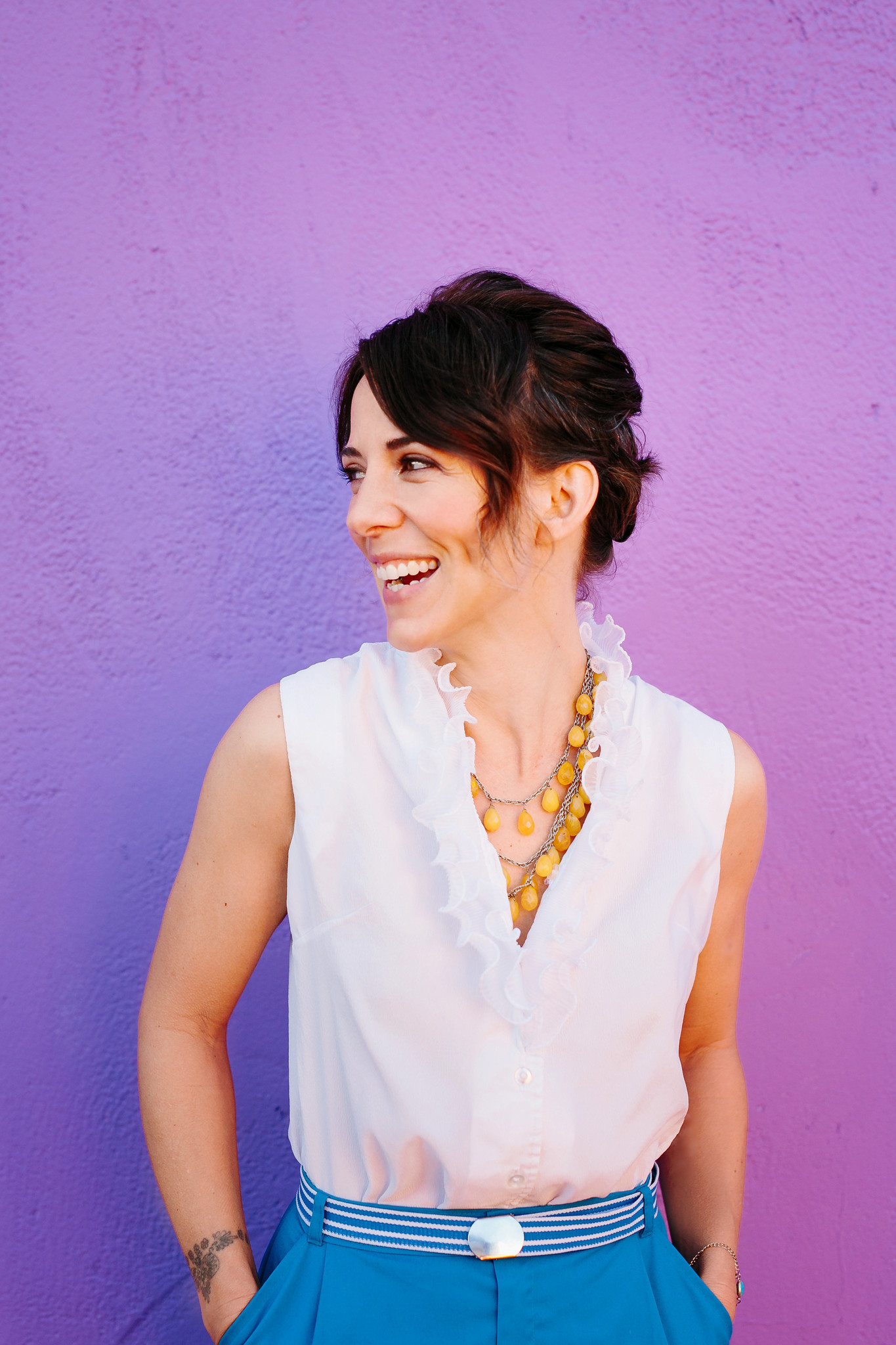 Skincare has always been a slight addiction for Lori, constantly testing out different products from multiple companies. "I found this company when I was 21, called DHC, a Japanese company. They had this thing called The Oil Cleanser, and that was really the first time I had heard of oil cleansing."
Approving the newly discovered product and realizing it was made from olive oil, she thought "Why don't I just make my own?"
Lori made her way down to the local co-op near their home in Seattle, grabbed some ingredients, and got to experimenting. It was during this time period (early 2000's) where she really dove into creating small batch skincare items, but only for herself.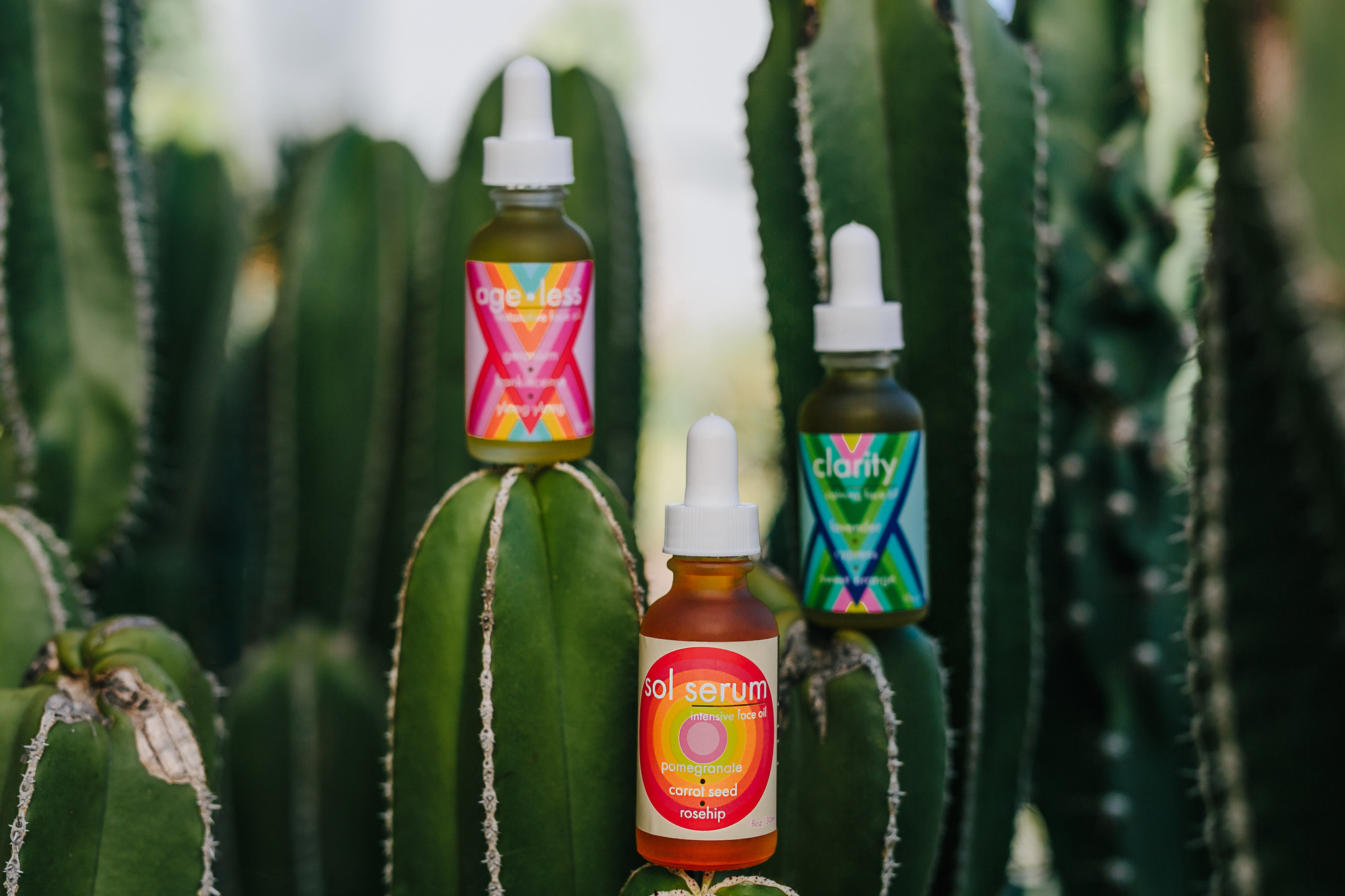 Fast forward 15 years, Lori started searching. She had always wanted to be self-employed and dreamed of owning her own company. Over the years she came up with multiple business ideas congruent with her various passions: cooking, sewing, etc.
It was not until a friend had asked her for the recipe to the face oil cleanser she had perfected over the years did she think "I should make a business out of this." She put together a small skincare kit for her friend, printed off bottle labels on the computer and presented it to her for her birthday.
It quickly peaked the interest of others and "I should make a business" turned into "I can make a business out of this"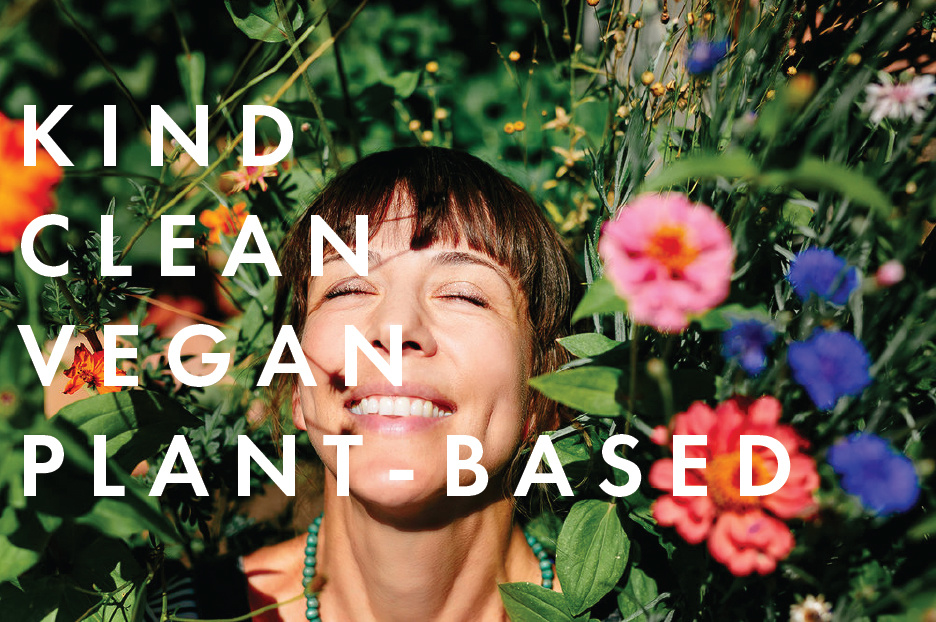 What makes LUA stand apart from other skincare lines is the intentional use of natural, organic ingredients to create a high quality product. "With oils, if you store them correctly, they do not need a preservative. They have a shelf life", Lori explains.
By using natural preservatives (ie: vitamin E and grape seed extract) and making small batch amounts of product, Lori is able to avoid the use of the inorganic preservatives you find in most skincare lines.
Not to mention LUA's alluring aesthetic. Forget hiding all your beauty products away in the medicine cabinet. You'll want to put your stock of LUA on display with the geometric beauty of its packaging.
These designs come from the creator herself. Lori uses previous pieces of her hand painted art work to fashion her product line. It creates a more than eye-catching brand which she says has really helped her business stand out.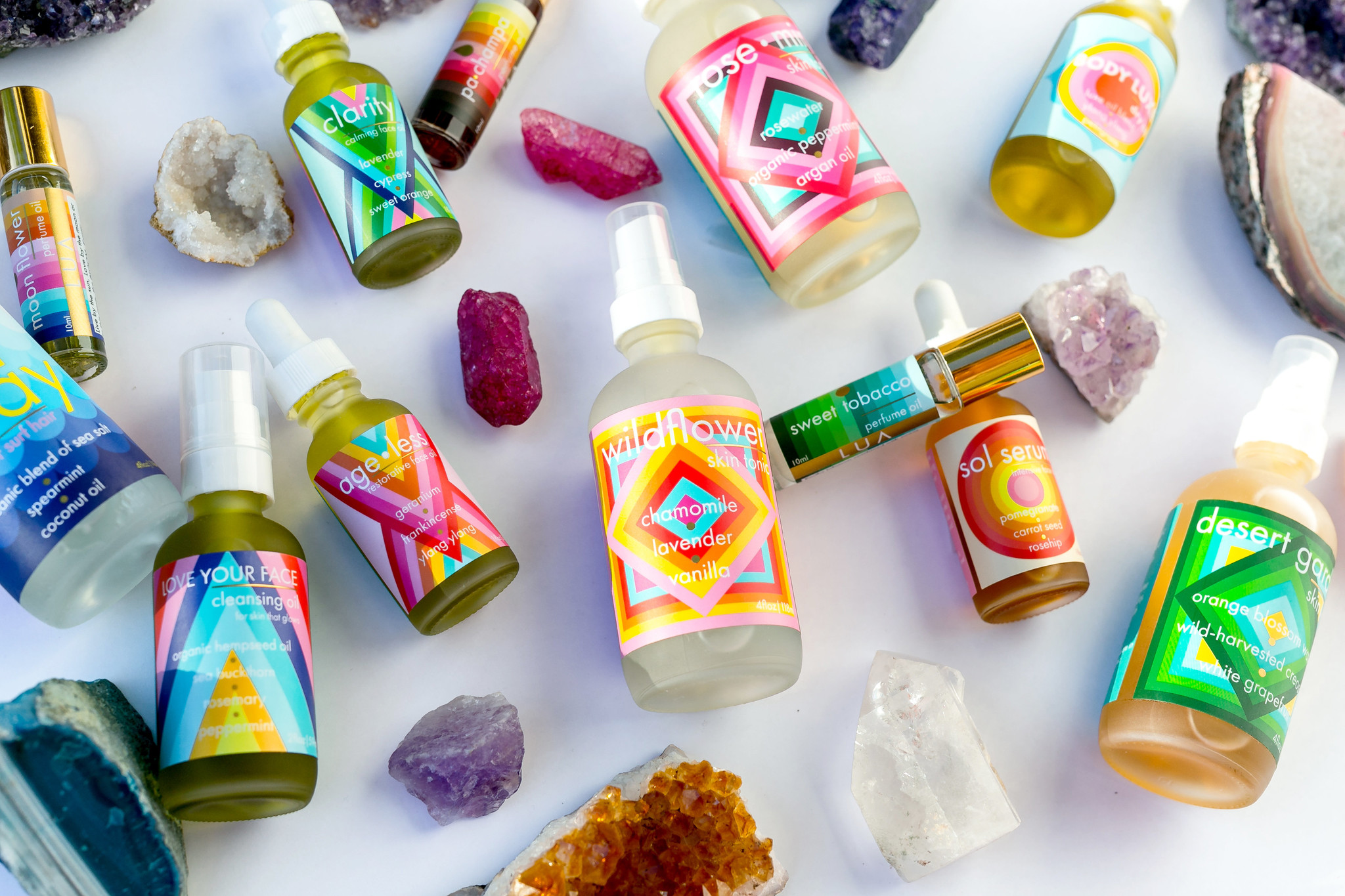 However, it has not been all rainbows and butterflies since officially establishing the company in 2016. Lori now found herself navigating through conversations revolving around business terminology previously foreign to her. After a botched phone call with a major retailer, she realized the growth of LUA hinged on her ability to effectively engage in these dialogs with potential customers.
Having to learn the lingo of this new business world she found herself in was not the only aspect she wrestled with. Lori had other discomforts she now had to face, head on.
"I get nervous with phone calls all the time. I don't want to talk to people, I still don't", she expressed jokingly.
"Sometimes I want to avoid things like going to conferences and expos because it makes me uncomfortable, but I can't, I have to do it."
What helps her squirm her way through these tunnels of discomfort? "I don't want to fail, I really don't want to fail." Plain and simple.
Lori has reaped the rewards of her hard work and LUA has become a successful business and beloved product by Frances customers.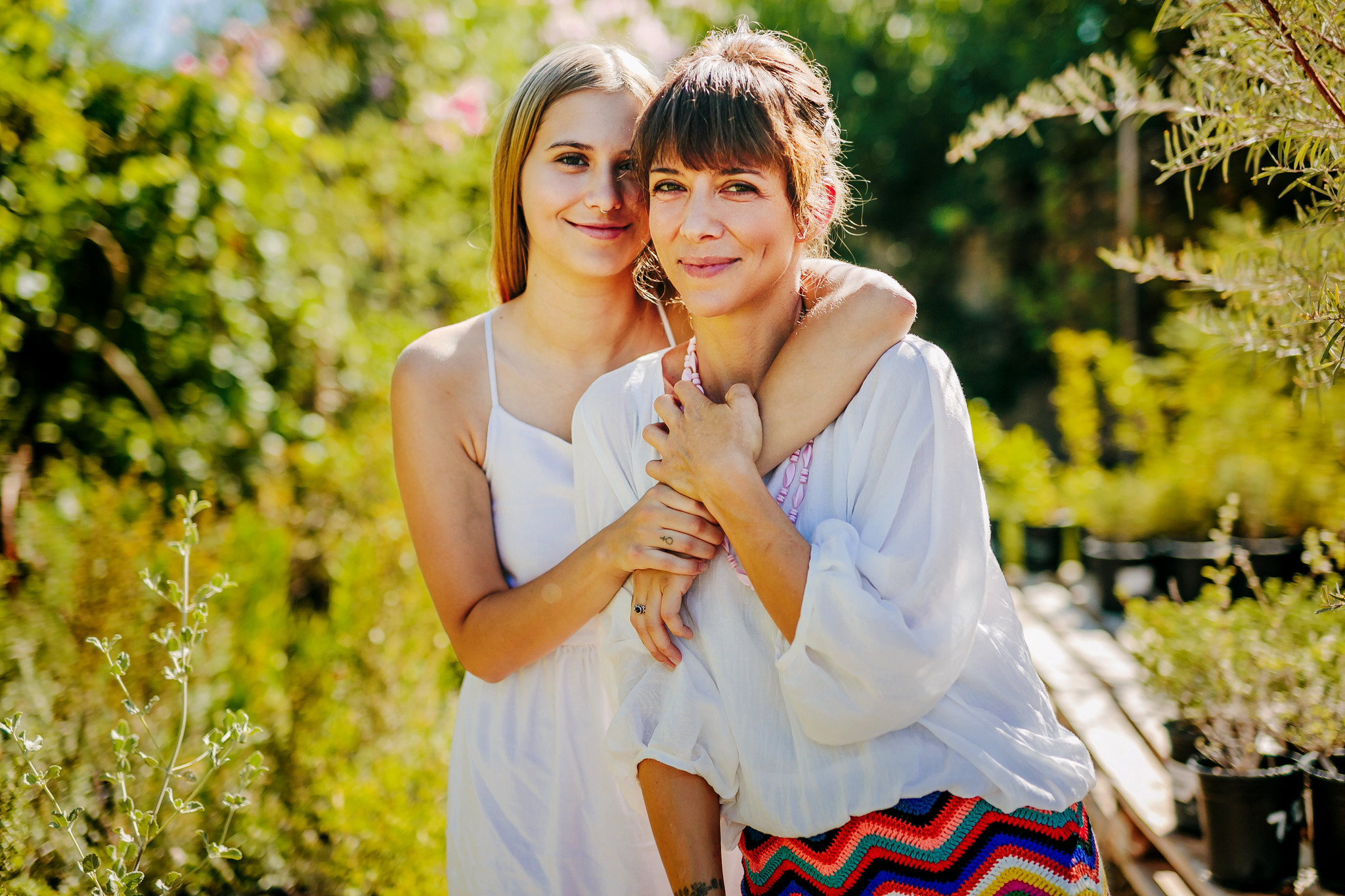 Lori and her daughter, Sydney
Of course, we couldn't let Lori get away without spilling the beans on her skincare routine. I mean seriously, she literally glows. Scroll down to read her everyday regimen!
Want to try out some of LUA's vegan skincare products? We carry them in-store and a select few online!
---
Shop more from this collection
Lori's Everyday Skincare Ritual
Morning
Love your Face Oil Cleanser

Remove with a warm washcloth...feels good first thing in the morning!*

Skin Tonic

I go back and forth between them, but lately I have been using the Desert Garden
I always spray the front of my face, both sides, my neck, and my chest

Face Oil

I switch between Ageless and Clarity, but sometimes I use the Creosote Oil if I want something really light

Sun Screen

Wait a few minutes before applying if you know you are going to be out and about!
*For the past year I have been trying NOT to wash my face too much. So some mornings I may just splash my face with water, skip the cleansing, and follow up with skin tonic and a light layer of oil!
Evening
Mild cleanser or face bar soap (I am working on my own soon!)

I use a silicon face pad to apply all over the face, neck, and mildly exfoliate

Skin Tonic

Spray on the face and neck

Sol Serum

I apply this all over my face, neck, chest, and shoulders

Eye Beam Oil

Apply by patting into the skin- all around the eyelids and eye brows (It contains castor oil which actually does help lashes and brows grow and stay healthy. It takes a few months of regular use but it works! Natural methods usually take longer but are safer.)
Extras
Face Mask
Three days a week I will do a face mask. I have a clay mixture with fruit and plant extracts that I make and use. I leave it on for 7-12 minutes and then rinse and follow up with my normal skincare ritual.
The clays are really powerful. This brings a lot of blood to the skin and your face GLOWS. I love using dry clay and mixing myself because anytime you buy a pre-made mask it has preservatives in it (Boo!) It is worth the extra minute to mix yourself for a more pure mask.
New mask formulations will be available soon!
Exfoliation
I usually use a mild scrub every other day to exfoliate. This is something I like to do before I use a face mask. You have to use a gentle scrub (I make one with bamboo). It helps get rid of those dead skin cells so that the mask can really penetrate for extra glowy-ness!